Post #1
As some of you may well know, this project should have been done and dusted quite some time ago, instead of still being work in progress.
Although it would have been a phase 3 rather then a phase 1, my previous project met its rather early demise nearly a year ago, in June 2008.
See here
Having that car killed has probably in some way given me the kick up the backside and the means to try and get this one done a bit quicker then the other one would have been completed in all fairness.
After the diablo was killed I had to buy another car as a run about, and quickly. Having already been thinking about it anyway for a few months, there was a faily simple choice involved. We wanted a cheap to run, small, economical car due to the fact that my 6 was costing a fortune in petrol for all the miles that my other half was doing for work, and we just didn't need a big car as I have a work van for any tip runs etc.
We had settled on either a Pug 107, Citroen C1, or a Toyota Aygo. All the same car essentially, so it just came down to who was going to do the best deal at the time and what colour she prefered
We ended up with this: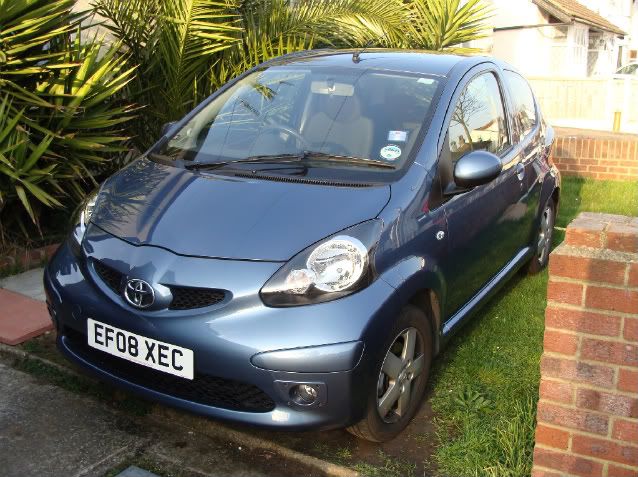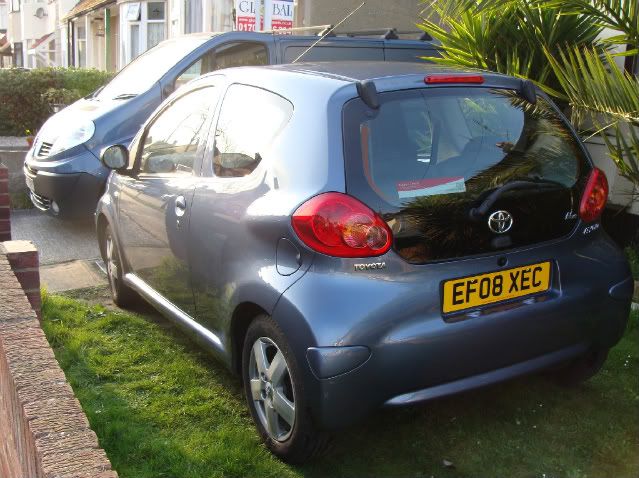 After the Aygo was bought, I had to wait for the insurance to payout (and to see what the sum would be) before I could go 'fun' car shopping for myself.
Now having already removed a load of goodies from the last 6, having a supercharger kit that never got fitted, and having a fairly good knowledge of these cars already, I quickly decided on another 6 as a replacement. It was just a case of finding either a nice P1 or Rallye that I could buy outright with the insurance payout and not have to find any extra money for.
I wanted either a P1 or Rallye as they would be the already slightly lighter cars on which my project would be based (I was informed at the time that P1's were infact lighter then Rallye's)
Now, Steve (Sarthe) knew at the time that I was in the market for a P1, and was infact thinking of selling his one on, so dropped me a PM to that effect.
A few weeks later, near the end of August I think, and I was the proud (3rd!) owner of this little beastie!!
The first owner had had it for an astonishing 11 years I believe.
As soon as I was home with the car I couldn't resist starting work on it, so promply ripped out a fair bit of the interior and started thinning down the wiring to the rear.
I also put my buckets into the car.
I booked onto a last minute trackday with Mike (cspan) and Garry (gazza da man) to snetterton in September before getting anything else done to the car.
That was an interesting comparison. My 114k miles tired suspension, but 6 power Vs Garrys XSI on properly setup AVO coilovers.
His cornering speed was far higher then I could maintain and was willing to go, but my outright power over him meant I was fractionally faster.
Had we gone to a track like Cadwell then I feel it may have been a different story for much of the lap!
Anyway, by lunchtime I had lost nearly all braking power, but I wasn't suprised tbh as I hadn't even looked at the brakes yet, let alone checked how much meat was on the pads.
I changed the pads at lunch. Still crap. Then shortly after bled the brakes. Better, but not by much, but I could atleast get out for the rest of the afternoon (with my back end trying to overtake me everytime I was hard on the brakes)
I got home, and promptly set myself the target of having the brakes and suspension sorted out before a trip to the Nurburgring In November, followed by Oulton park 3 days later.
The sunroof was removed and plated over (although that needs repainting again now as it looks crap!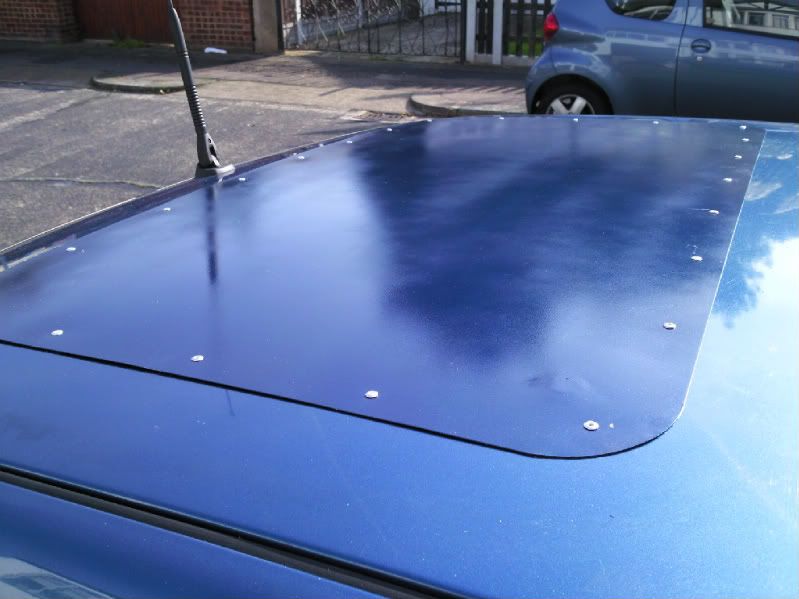 All 4 calipers were replaced by ones that I had only just refurbed a month before the other car died, so I knew they were all Ok.
Braided hoses were added, new discs, and some nice new CL pads all round
I also sold the old front dampers and springs from the diablo, and bought myself a set of KW V2 coilovers. I had gone for Billy B8's previously as the car was also a daily drive, so had to have some comfort to it. But this car was intended largely for the track, so I thought balls to ride comfort on the road!
As it is, the KW's are not that bad on std settings.
All this was paid for out of the last of my insurance money. So far the car hadn't cost me anything.
That soon changed when I also bought a 30mm ARB off Ash, and a pair of 25mm torsion bars off Birk (I think)
The rear of the diablo was left as std once the billy dampers were on, and although much better, I could feel the need for more from the back end, hence these purchases.
In fitting the ARB and torsion bars, the whole rear beam was dismantled, cleaned, sprayed up and completly refurbished including new seals bearings etc and trailing arm pins. All in, I think the rear beam ended up costing nearly
________________________________________
Long live the Sigma 6
Team
Phase 1 supercharged
XBL ID: farmer uk1