Post #601
I hope you all have your sunglasses handy!!
Well today we got some paint down, we didnt have enough to do all the car (my fault) so we did the inside and got a few coats on the outside. Which we will flat in a week or so for a really good base.
Well that is enough of my waffle here are the pics,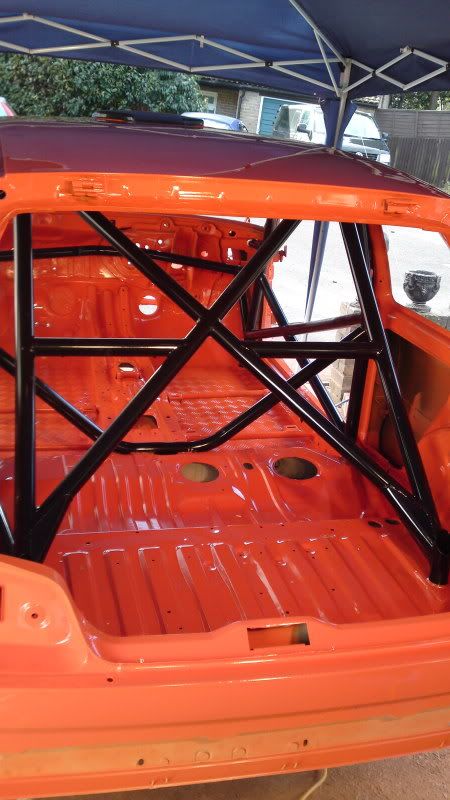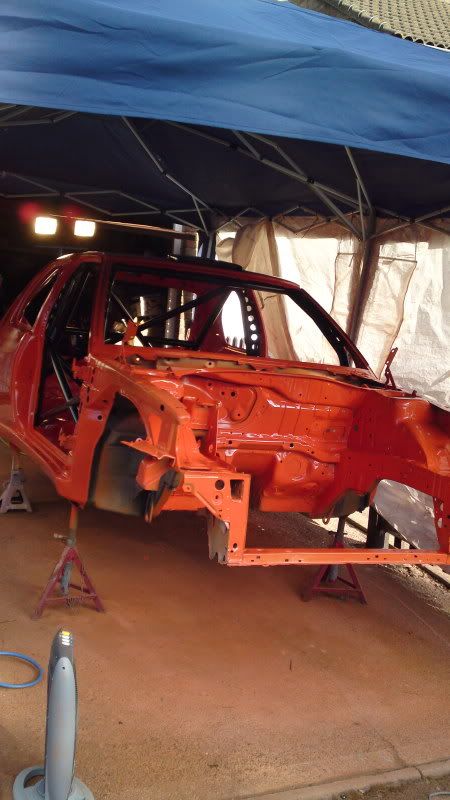 Doing the cage a different colour was such a pain in the arse, but after seeing it against the colour it was so worth it.