Post #1
Well I dont actually think Ive ever done a project thread on here, so thought I'd start one as abit or a place to keep all the info etc.
It could be abit all over the place so bare with me as Ive had the rallye 3 and half years now and Ive done quite abit to it, some on here would say Ive ruined it, but nevermind.
Anyhow, here we go. Please give me time as Im sure it will be a few posts lol
Car was completely standard when I bought it in May 2006
The locks had been done (barrels buggered) and the car had been keyed down both sides. The bodywork was actually pretty shabby but the engine was a minter, which is what I wanted
Car when I 1st bought it.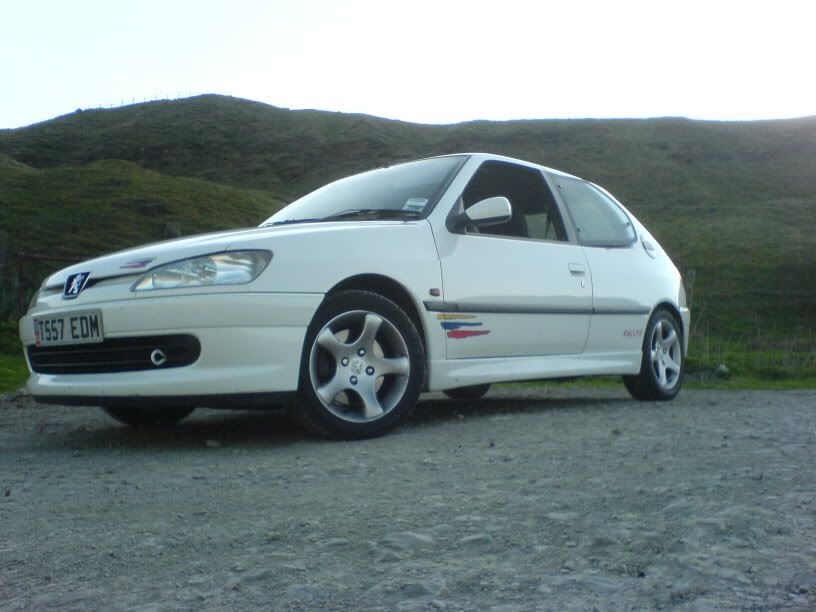 They just before I lowered it I had fitted the single wiper, Magnex, powertec induction kit, decat.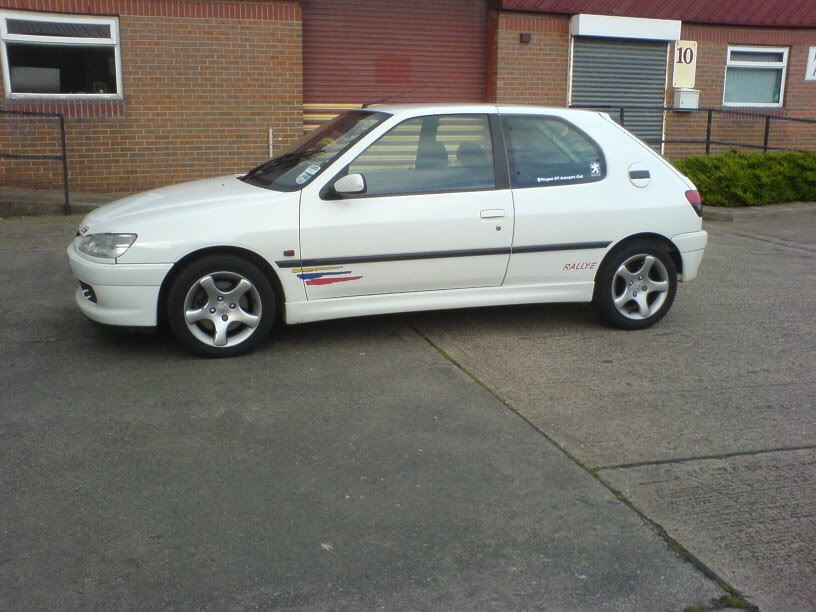 Then a couple of hours later after a 60mm/70mm drop and a swap to AVO adjustable setup.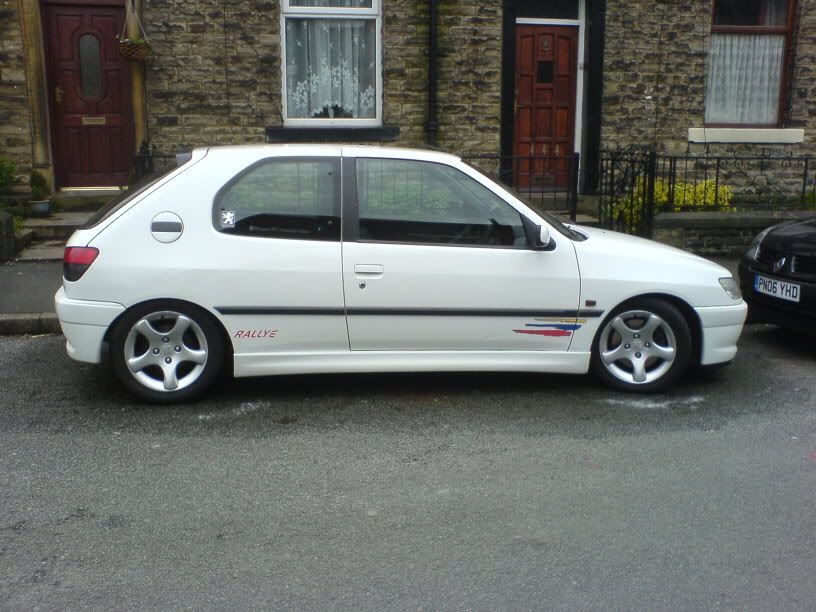 It has then had a trip to the bodyshop where it has had the locks removed (to stop the theiving scum trying again), where it had been keyed all taken out, and all the side strips colour coding.
It was then time for French Car show where it would make its 1st Track appearance and the car lived up to and exceeded my expectations.
By this point, the dtm mirrors have been added along with my 1st buckets and harnesses.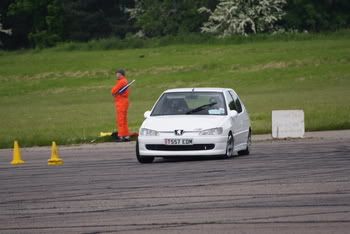 After the track action there wasnt much left of the tyres so the white BK racing rims have now gone on it along with a new front strut brace.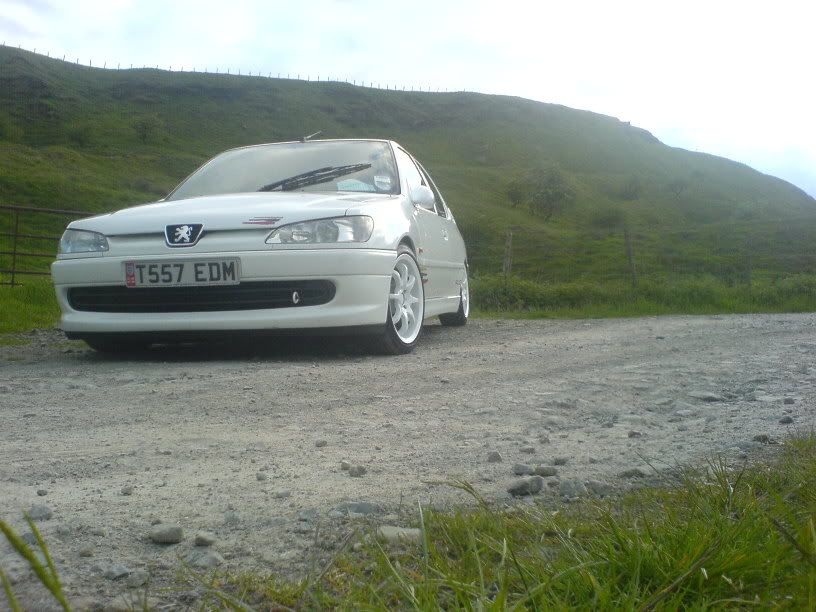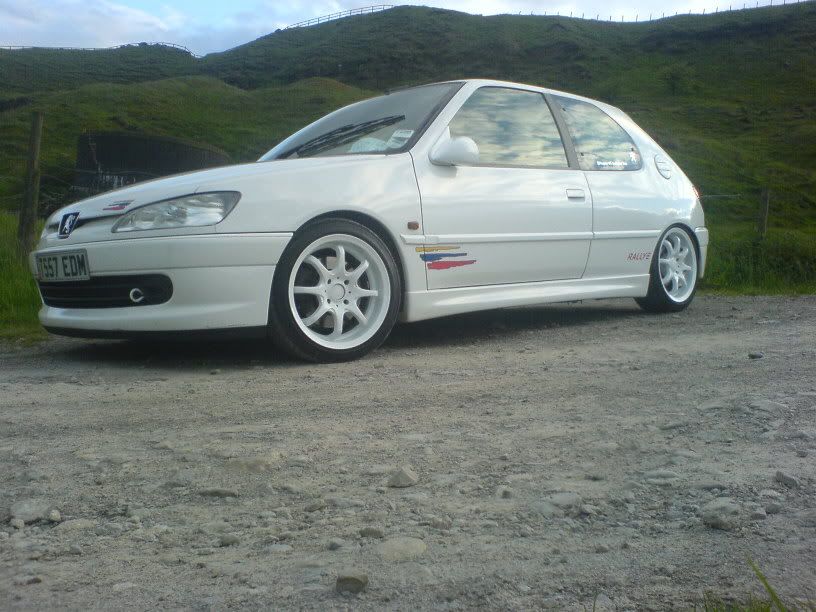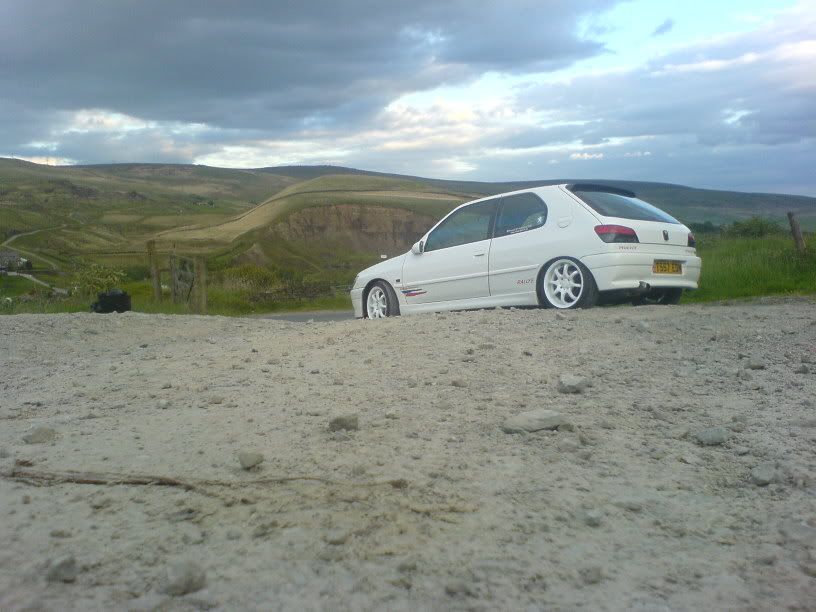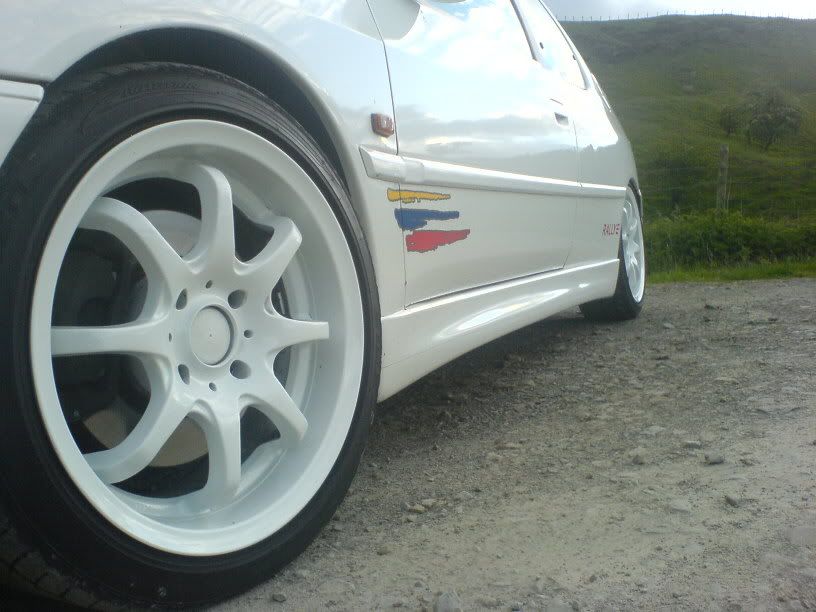 Then I stripped it right out and this actually left the back sitting pretty high again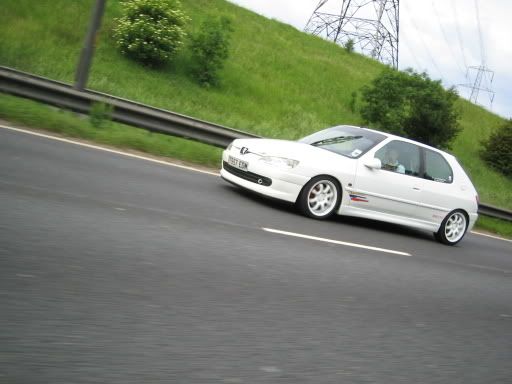 Spent 2 weeks of work and it was sporting a new smooth front end, crystal headlights, lowered a little more and stripped interior.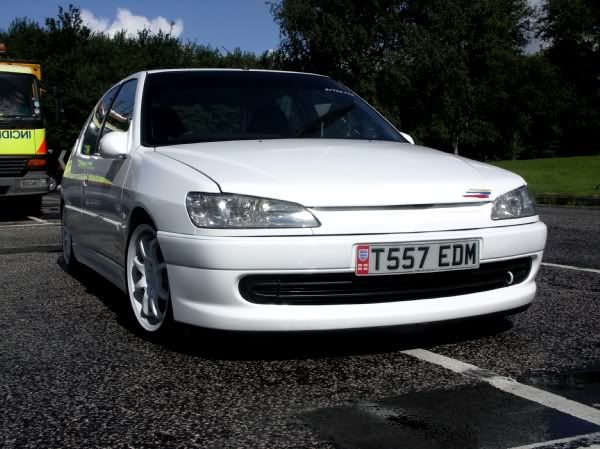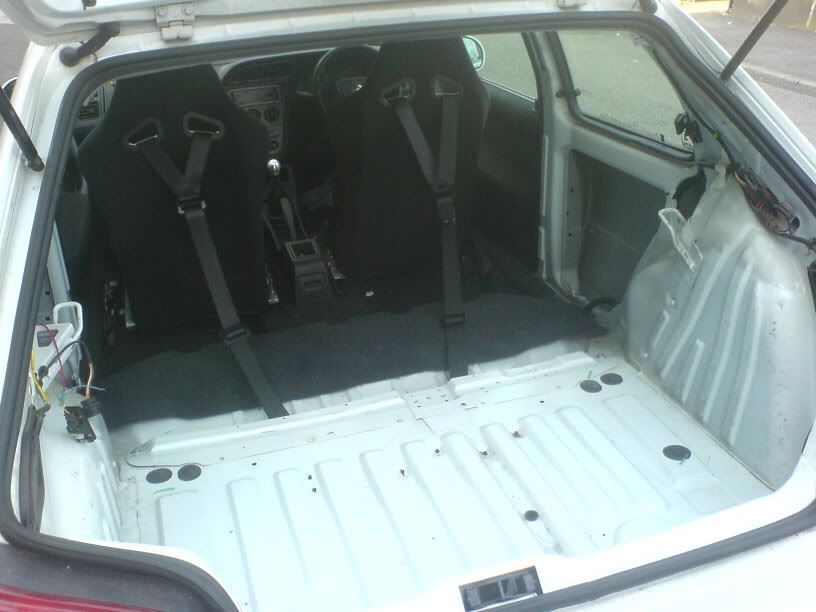 And just how low it really is!!!
Next to a standard 306, you can really see the 80 / 100mm plus drop front and rear
Id swapped over to GAZ adjustables, along with OMP group N pads, Brembo disks and had the middle box removed.
I then got asked to have the car in the PGAC annual calander so had a photoshoot done.
________________________________________
My 306 Rallye Project Thread
Few recent Youtube track videos, more on my channel
Pair of Rallye's doing a few laps of Anglesey
Lap of Anglesey Coastal
3 sisters circuit
Few laps at Blyton