Post #1
Alloy Engine Pullies available for the GTi-6 as a complete set or individually as below.
These are in stock and ready to be sent out
Crankshaft Pulley
- Precision machined from 6082 T6 billet
- Less than half the weight of OE item giving freer revving and effects similar to that of a lightened flywheel
- Single piece construction. OE item is a two-piece bonded assembly, a common problem with these is for the inner/outer sections to slip on the bonded rubber, dislocating the cambelt timing hole. This can lead to catastrophic engine failure if its not identified when changing cambelt. With the alloy pulley you can be assured the timing on your engine is 100% correct.
- Costs little more than replacement Peugeot item but will outlast it many times over.
Guide/Idle Pulley
- Precision machined from 6082 T6 billet
- Replaces Peugeot plastic item - prone to wear and produces noise as a result
- Unlike the Peugeot item the bearing is removable and can be replaced if required
- Fitted with quality rubber sealed bearing
- Stronger and more durable the plastic Peugeot pulley
- Cost is comparable to standard item
- Will fix whines/other noises coming from aux. belt area due to worn pulley/bearing
Auto Tensioner Pulley
- Precision machined from 6082 T6 billet
- Replaces Peugeot plastic item - prone to wear and produces noise as a result
- Unlike the Peugeot item the bearing is removable and can be replaced if required
- Fitted with quality rubber sealed bearing
- Stronger and more durable the plastic Peugeot pulley
- Cost is comparable to standard item
- Will fix whines/other noises coming from aux. belt area due to worn pulley/bearing
Prices
Crankshaft Pulley
£87.50
Guide/Idle Pulley
£41
Auto Tensioner Pulley
£45
Complete set - 1 of each
£140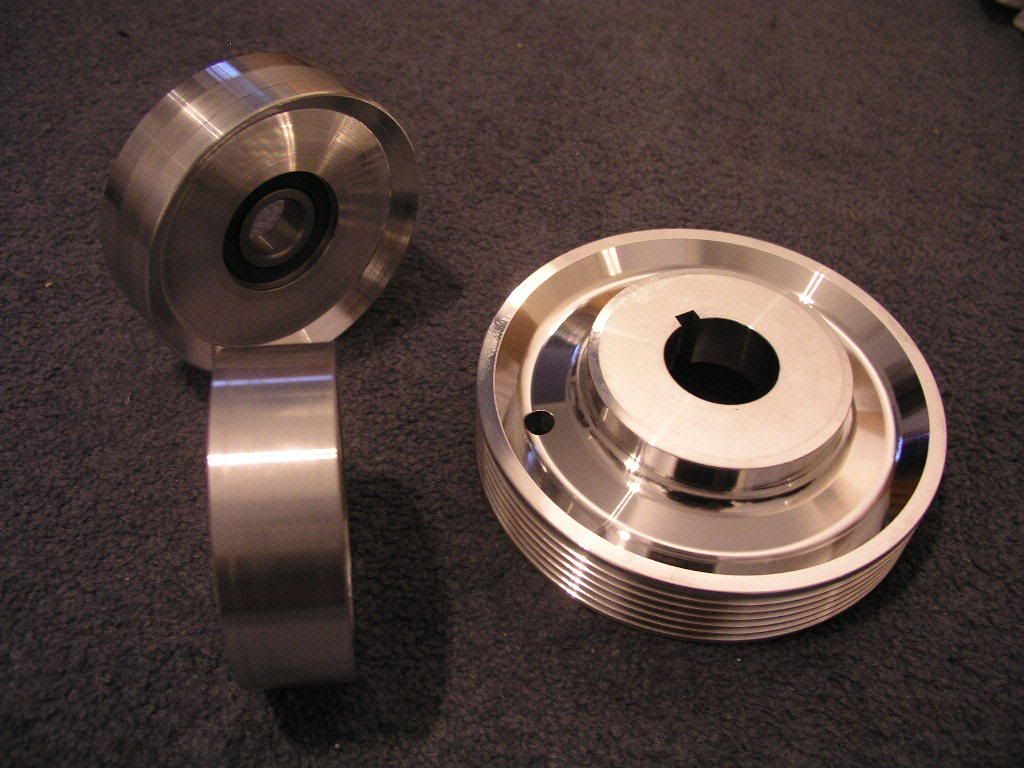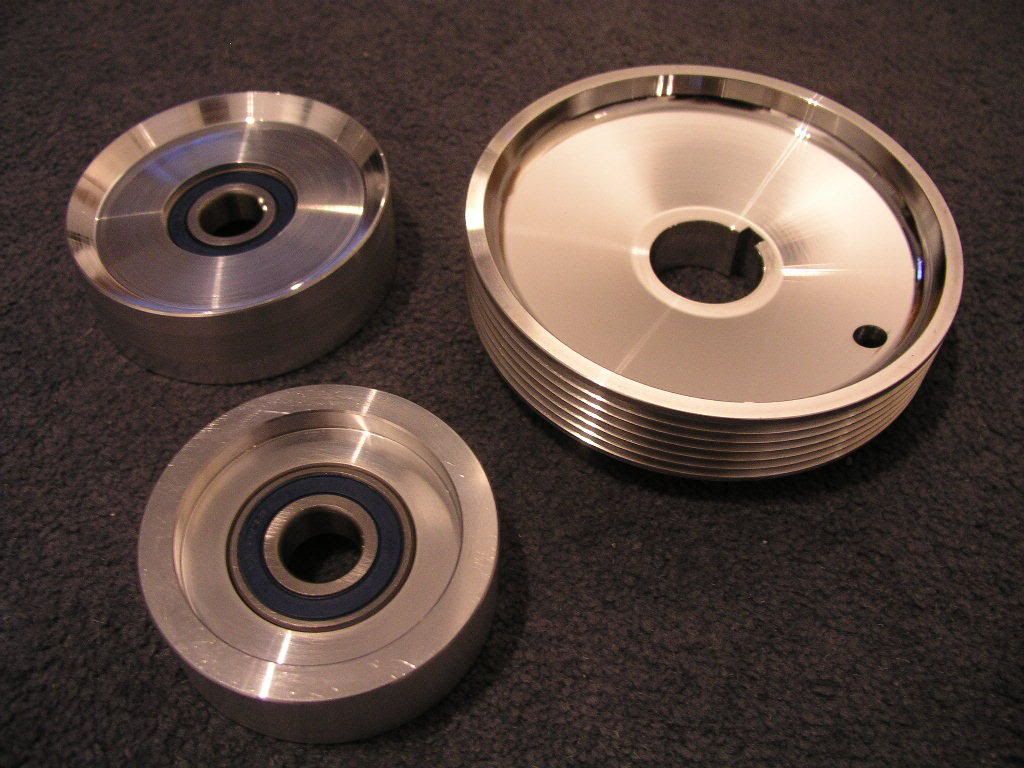 ________________________________________
Contact Details:
rich@lynxpowerengineering.co.uk
07732 822546