Post #1
Big brembo brake setup, everything you need, just bleed and add brake fluid.
Originally from my t16, thought I advertised them before but can't find the post, disc's (300mm), bells, calipers, brackets and braided brake lines. Pads are as new really and the disc's don't have any wear lip so plenty of miles in them.
Looking for £330ovno collection only or you provide your own courier.
Can fit to your car if you are local for £40. May even make you a brew too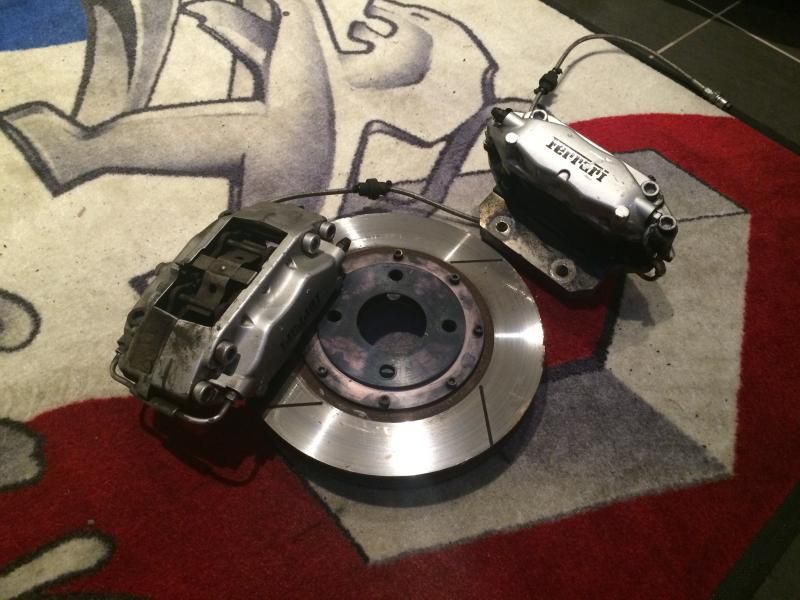 Edit found the old thread, seems this time round I have priced them cheaper.
Carl
________________________________________
C.G.Cars of Leicester, Peugeot/Citroen/Renault specialist Tel: 01162 624498/07799 405184
WWW.CGCARSLEICESTER.CO.UK
36 narborough road south, Leicester LE3 2fn
MOT station now open, tests £35 with a free retest.
Recovery available with a recovery unit, for those not so local jobs
Also offer the loan of a free courtesy car 306 dturbo