Post #1
Hi all,
So i thought I better introduce you to the new project!
I have spent the last 5 years in diesel company cars (120d's etc) and frankly it was sapping my enthusiasm for all things petrol related regardless of how competent they may have been. SO, i got a half decent bonus from work and i've had a spring in my step since i bought my new toy!
SO I set out to buy a Clio 172, but was drawn to 205's and 306's courtesy of my dads 3 year fling with a 1.6 GTI 205 back when i was 10... I have bought a car that has clearly been around the 306gti6 forum for a while (it had stickers for the forum on it dating back to 2006 or so...), it went against everything i normally adhere to when buying a car, not to mention its done 160k miles and i am amazingly, the 10th owner....
Its had a hard life, the paintwork is frankly woeful (someone has blown over it with pearlescent white and its a crap job at best (paint flaking on the bumpers etc, however it had some very cool bits (I was sold at the sight of the Speedline wheels) i was smitten....
So i drove down to Reading and paid £1100 quid (possibly a bit much for what it is but i dont care right now...) for what i hope will be my project for many many years to come, the spec is as follows:
Bilstein B8 Dampers
Eibach Springs
BakerBM Solid Engine Mounts (Top engine mount fix too...)
RichW Rebuilt Head with Triple Layer Metal Gasket and New Cambelt (back in 2011 but only done 8k since...)
Roller bearing front wishbone conversion
Rose joint front ARB
Solid rear mounts
Hi-Spec Billet 300 4 Pot brakes
Peugeot 307, 302mm disc upgrade
Yellow Stuff pads
K&N Panel filter
Full Magnex system including sports cat & decat (havent fitted the latter yet, is it worth it?)
Recaro drivers seat (Prodrive bucket thing)
Appears to have also been remapped, with a dyno showing 174.4bhp at the fly, although this was in 2008
Speedline Turini Wheels (think Clio Trophy) with Toyo Proxes
It is by far the best handling car i've ever driven, its electric to drive, i love the rattling solidity of the engine mounts, its relentless when you change gear, the oil is golden, its just bloody awesome.
It is a bit 'tappy' top end wise, so i suspect its tired and will pop on my first track day, but lets hope not...
The plan:
I've already bought:
Ferodo DS2500 pads (the yellow stuff pads were beyond crap)
Tarox G88 Discs (coming soon, cant wait, the brakes are really very poor, discs are knackered)
Sparco buckets (drivers seat is in, waiting on 2nd sub frame...)
OMP Steering Wheel
DG Snap-Off wheel mount
New plates, including 90% size front numberplate to fit recess and 'aid' cooling (honest)
(I found the lack of steering wheel adjustment too much to bare and have plumped for a non-airbag wheel on a boss to bring it closer to me, i really hope it helps as i'm a lanky git and my knees hit the wheel at the moment...)
Then i smashed the wheel into a storm drain whilst avoiding a dog, hence the white wheel, bare with on that one, they will all be white eventually....
As it is today post polish: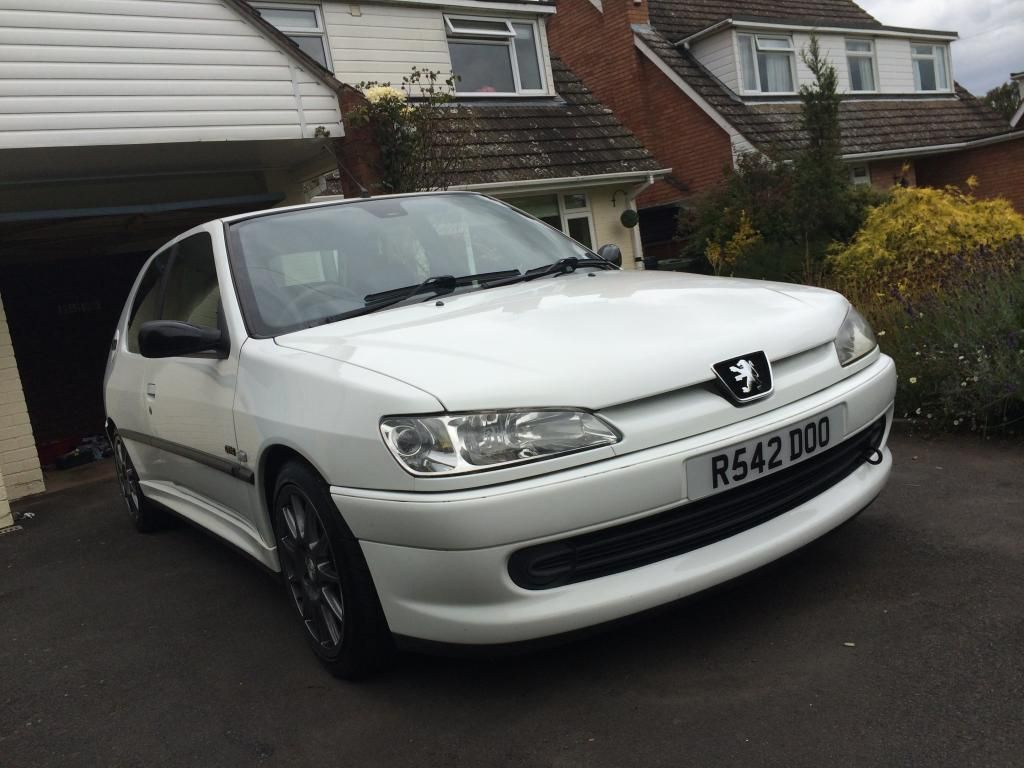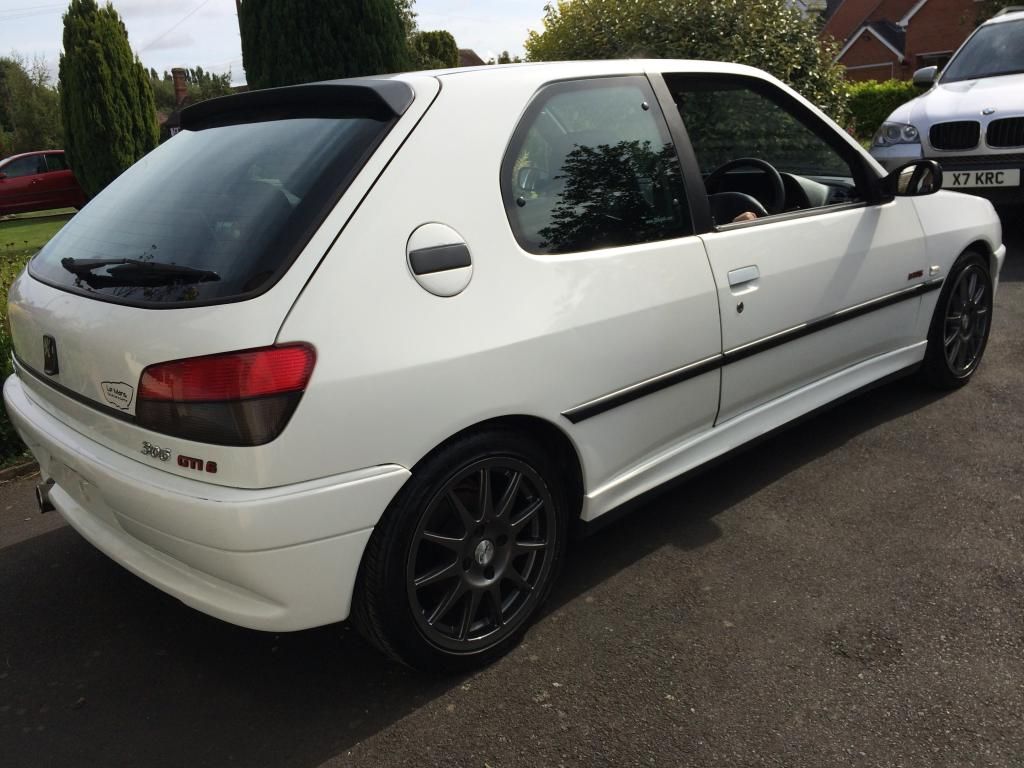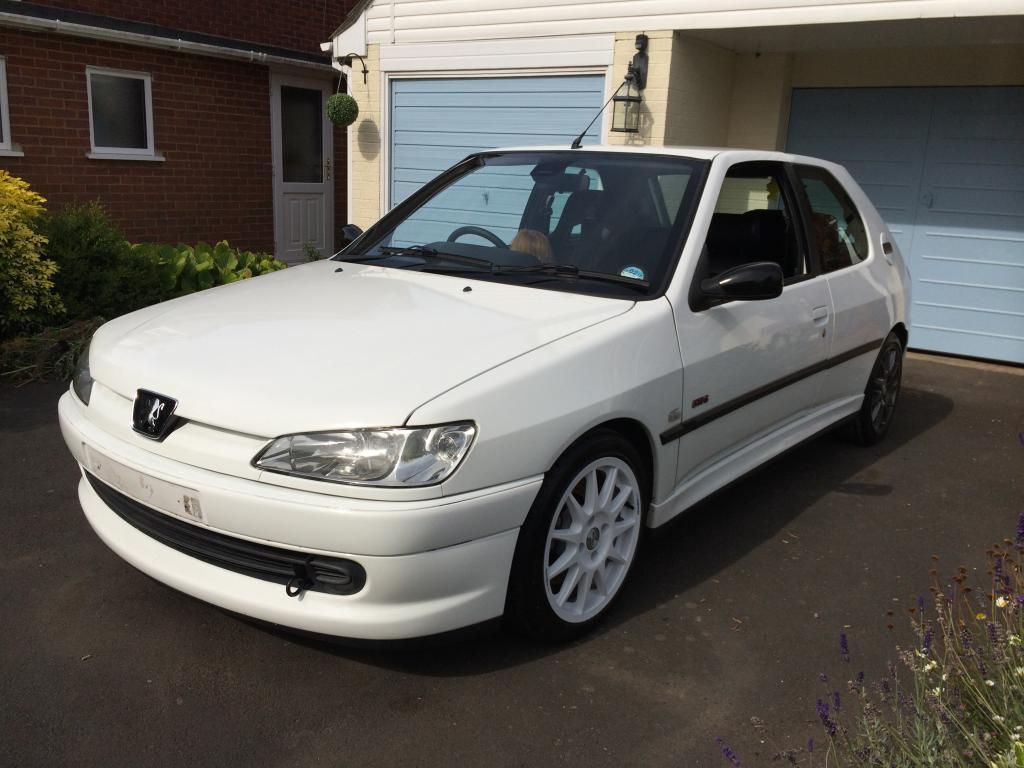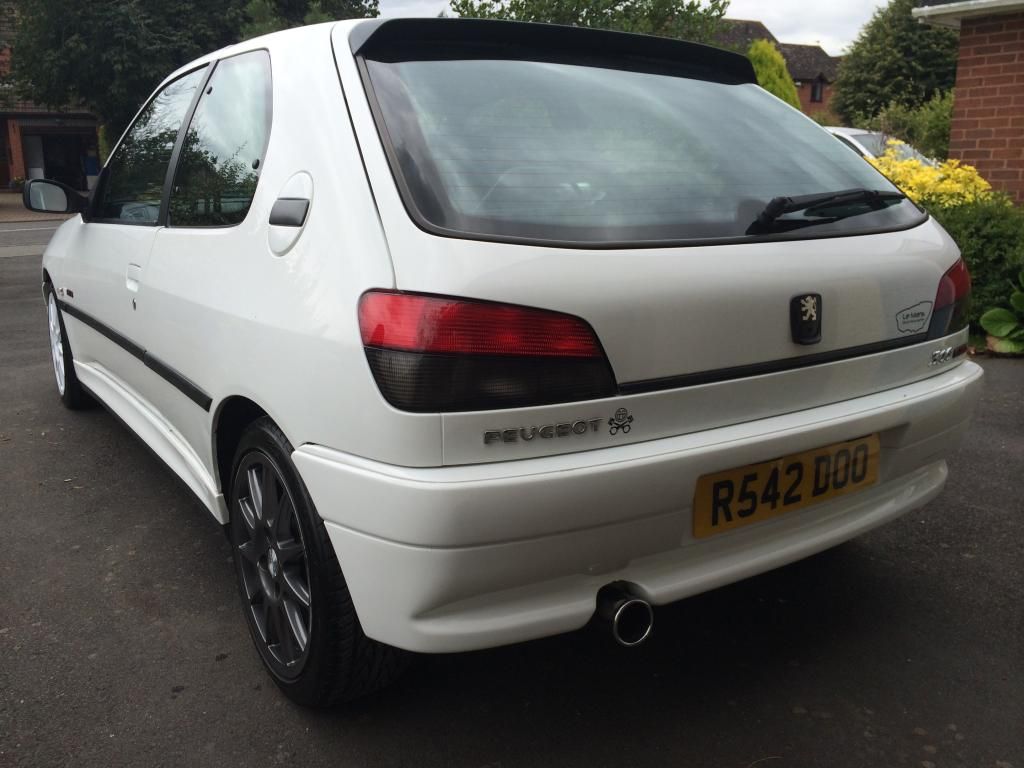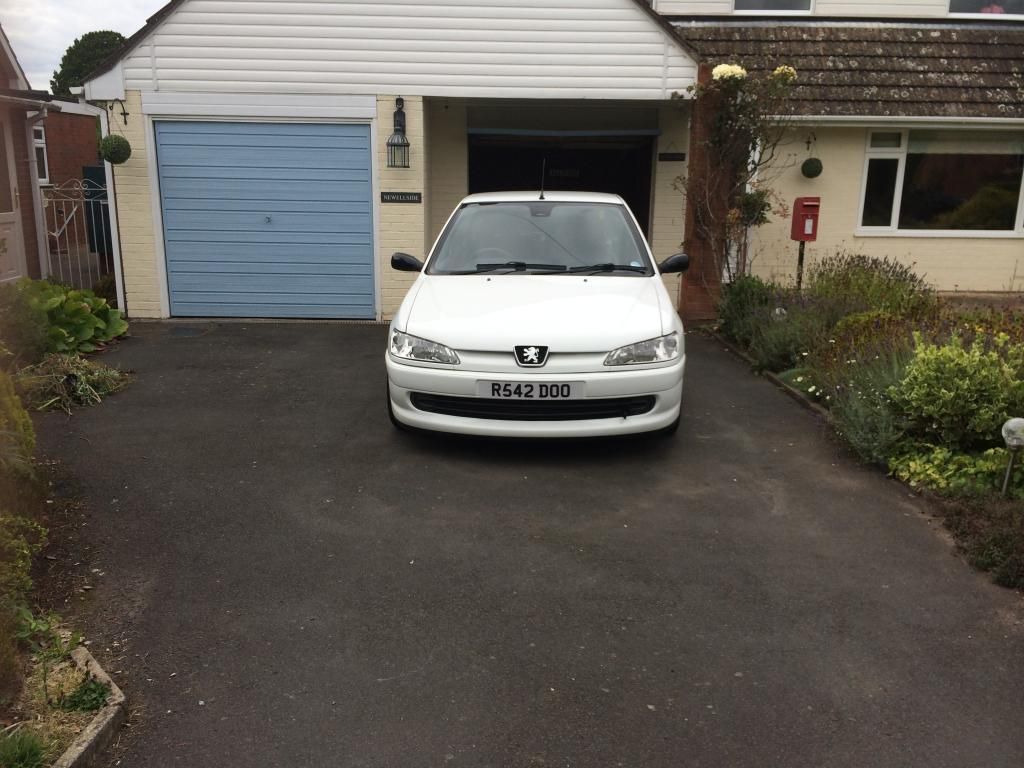 Long terms plans include rebuild, jenvey's and a cage, oh and a few trackdays!
Long live the NA Hot Hatch, its given me a real spring in my step and not cost that much either, bloody marvellous