Post #1
Im just trying to gauge how many people would be interested in one of Colin's 'satchshift' kits. I spoke to Colin and he said he'd need 12 people to commit before he develops a 'diy' kit.
So, what is a Satchshift ??
The Satchshift is a full gearlinkage kit that replaces all of the old, crappy linkages, balls and wearing parts with new rose joints for precison shifting. Its also a quickshift which gives plenty of adjustment to personalise it. Colin has been making these for 10 years now, but is now developing diy kits.
To quote Sandy Brown:
"To be absolutely clear about this, the kit is designed for competition use and trimming of the lower part of the dash (if the dash is fitted as original), is usually required. Colin has minimised the work required to make it easier for people who do choose to fit the kit in a standard car, but that's not what it's intended for."
Here are some pictures of the 106 kit fitted. These are not my pics and are taken for the thread about these on 106rallye.co.uk.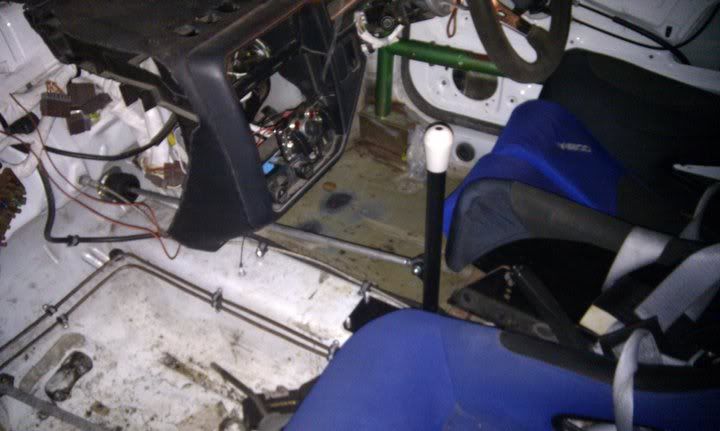 No price as of yet, but the 106 one came in at £280, so i cant see the 306 one being much more.
More info can be found here:
http://www.106rallyeforum.com/forum2008/showthread.php?t=77112
________________________________________
MY RALLYE PROJECT