Post #1
Well some of you may know at the beginning of the year i bought a very nice example of a 1.9 205 gti finished in miami blue, i have always wanted to buy a 205 and fit the gti6 engine to it, well the car has been sat in the corner of my garage now for months collecting dust due to not having any time to start it, well that all changed yesterday as work was slack and the lad i have who works with me had nothing to do so it all started.
The car itself is a 1994 205 1.9 gti with the later engine and ecu setup so only produces 122bhp which back in the day was good but by todays standard is no match for anything really.
How it was when i bought it-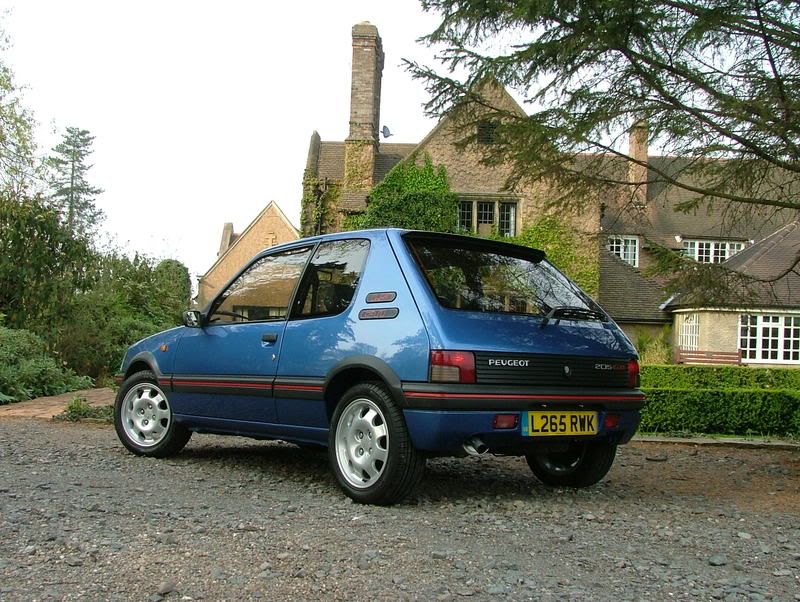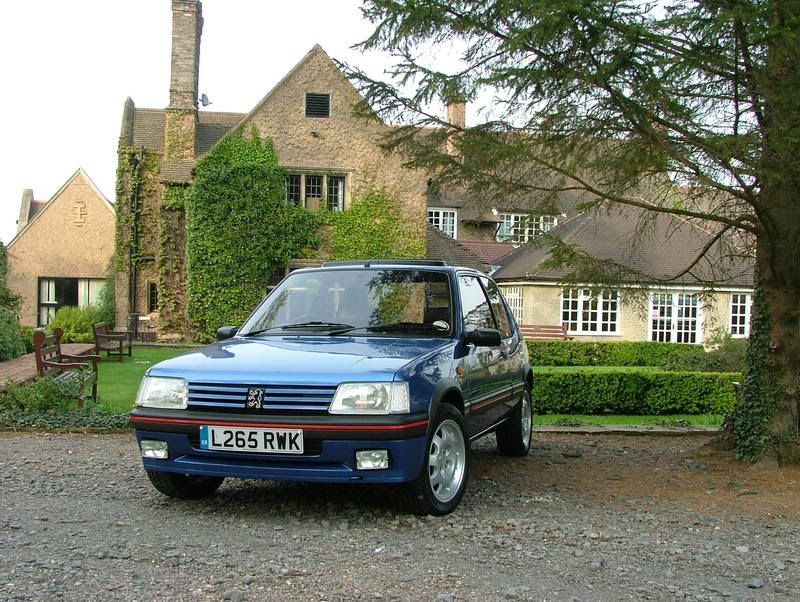 The engine bay as it looked-
Then after a couple of hours this is what we managed (in the back of my head i was thinking what have i done!)-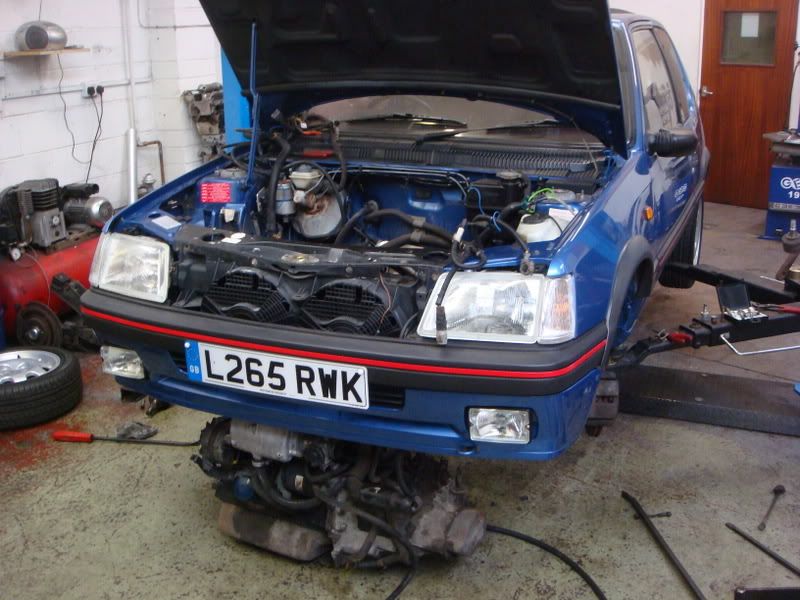 With the old engine completely removed, it looks a nice and dry engine to be fair and so it should really after only covering 66k-
With the engine removed the bay looked a little grubby-
After a good clean with the hot washer and some elbow grease it came out like this-
The only bit thats going to need a fettle is the battery tray, looks like a battery must have leaked some acid in the past and done this-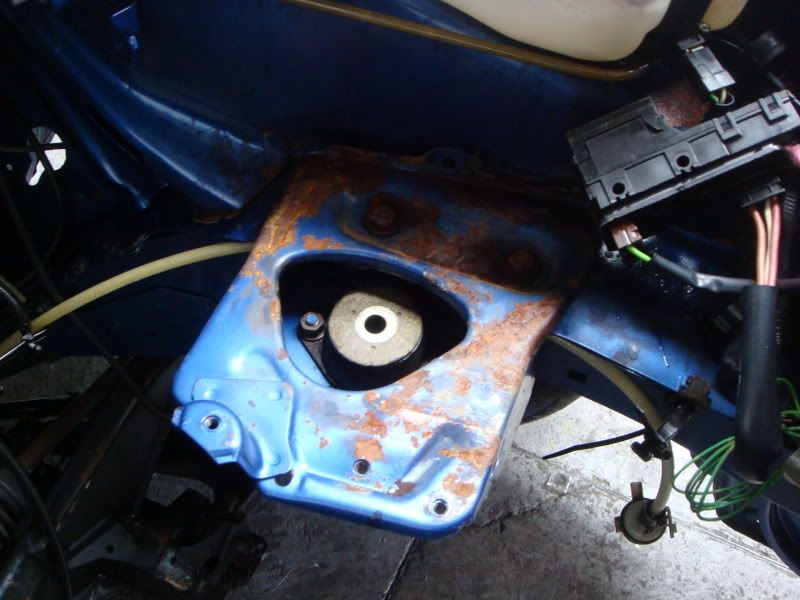 Well one of these lumps should fit it i guess
-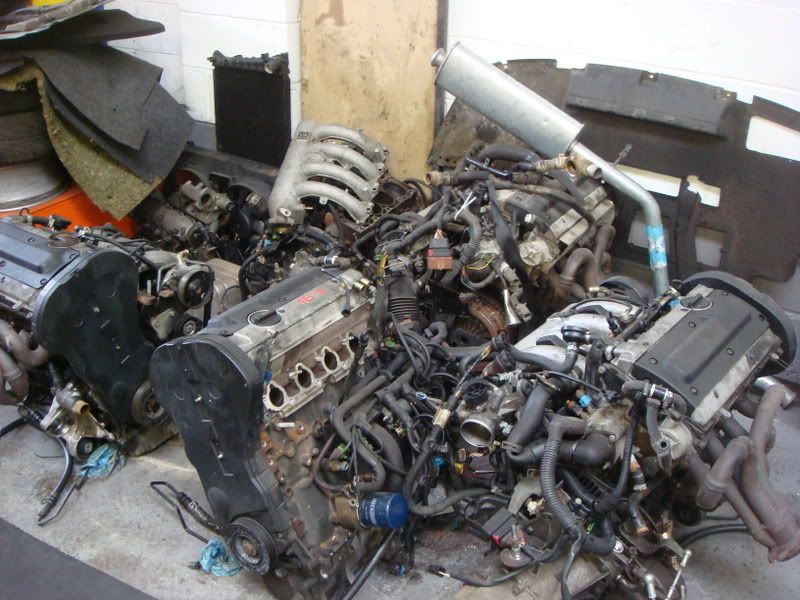 Not really, i had a block and head to pieces and have started to rebuild it as once the lump is fitted i want to forget about it and jsut be able to use the car when i want without any hassles.
Heres the block, all reassembled, just going to give the block a good rub down and apply some engine laquer to it-
The cylinder head is all fully rebuilt and i had the clever idea of painting it again with engine laquer but in red, well once applied it looked a bit pink to me, what do you think?-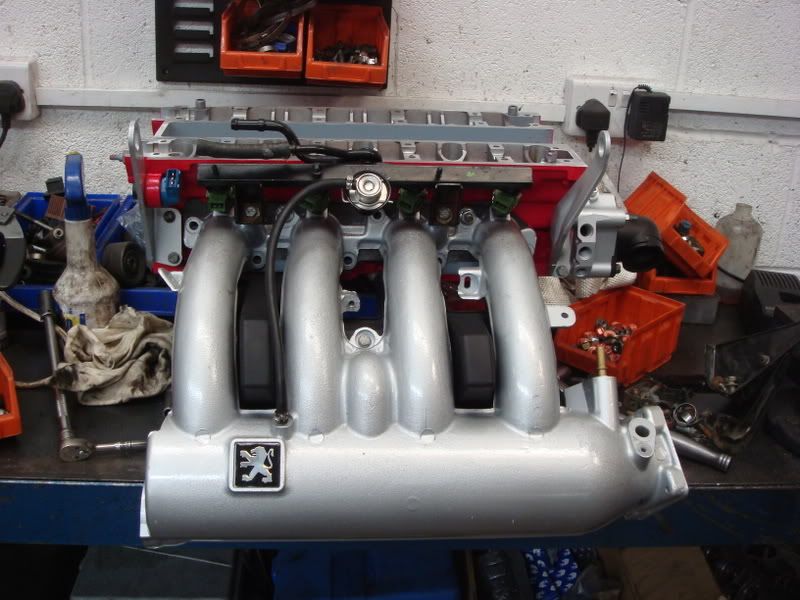 ________________________________________
C.G.Cars of Leicester, Peugeot/Citroen/Renault specialist Tel: 01162 624498/07799 405184
WWW.CGCARSLEICESTER.CO.UK
36 narborough road south, Leicester LE3 2fn
MOT station now open, tests £35 with a free retest.
Recovery available with a recovery unit, for those not so local jobs
Also offer the loan of a free courtesy car 306 dturbo