Post #1
I handily had a spare power steering pump in my car when the bearing in mine failed. i drove to my girlfriends on the battery then phoned the AA next day as had no tools on me. The AA man fitted it but the belt ran one rib out. I've since found that he missed out item 3 and don't know if item 4 in the diagram below has been fitted. Also he broke the cover.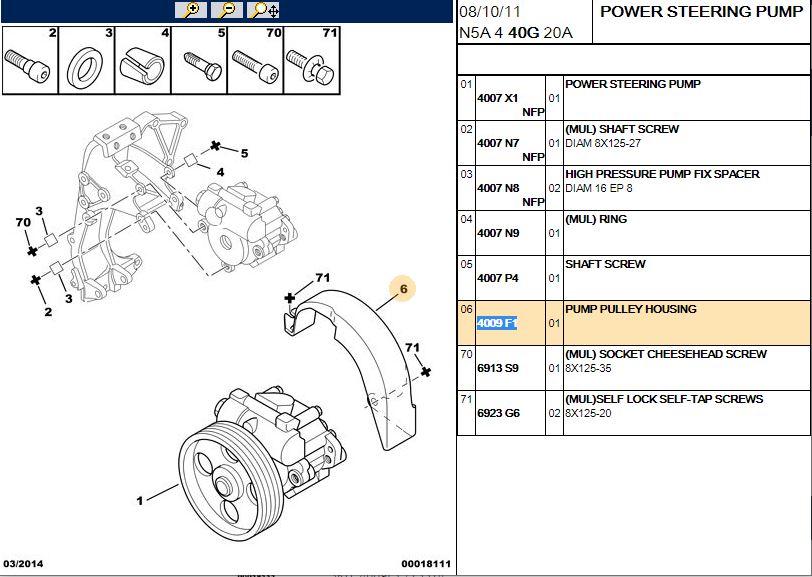 Can someone send me a full set of fixings?
Also, has anyone got spare fixings for the power steerring ram and has anyone managed to recondition one?
________________________________________
S Reg Diablo standardsSpec SORNED
R Reg Nile standard spec written off then repaired
X Reg Astor in need of TLC
R Reg Nile to restore
Set of Lions to fit.