Post #1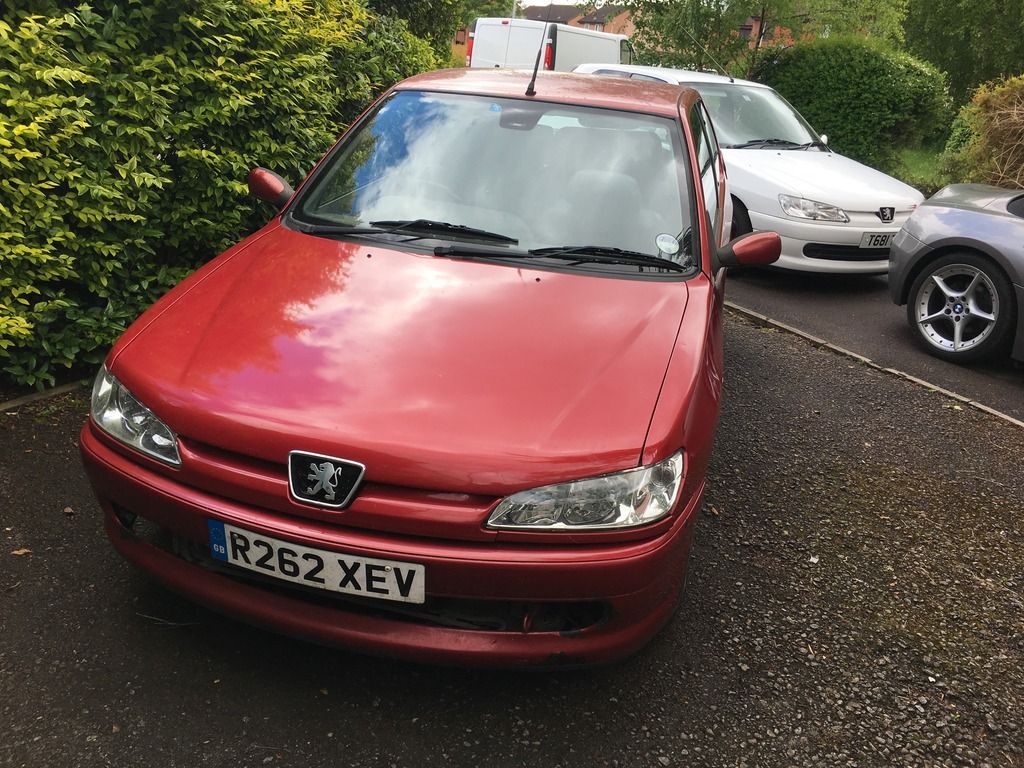 Iím breaking a relatively standard 1997 ph2 GTi6 in Diablo red. 93,000 miles which the MoT history verifies.
Delivery on most items is no problem at competitive prices, although I don't post panels. All parts are available so just ask. A basic list below.
Engine/Suspension
Engine £TBC
3" Magnex system £100
Nissens aluminium radiator £50
Rear beam complete minus calipers. £100
Fuel pump £15
Master cylinder £15
PAS high pressure pipe £20
Battery top clamp £5
Hubs (16mm) complete with ABS sensors £40 pair
Crank sensor £10
GTi6 front brake calipers with sliders and pads if required £45
Standard shocks and springs £20
Fuel inertia switch £5
Fuel pump relay £15
Heater matrix hoses £5
OE wishbones ideal donors for fitting rollerbearings £15 pair
Fans and cowling (complete with relays) £20
Steering rack with ram £20
Driveshafts £30 pair
Subframe £20
Panels/exterior:
Crystal headlights £30 pair
Front bumper (fair amount of missing paint) £20
Rear bumper £30
Wings £10 each
Sideskirts £25 pair
Doors £20 each
Ph2 bonnet £30
Tailgate with wiper motor £30
Ph2 spoiler (faded) £15
Grill £10
Hockey sticks £5 pair
Rear lights £10 pair
Front wiper motor £10
Interior:
'Mustang' half leather interior £TBC
Ph2 door cards £20 pair
Indicator twin optic light/fog stalk £10
Wiper stalk £5
Heater motor £15
Clocks with 93,000 miles £15
Handbrake centre console and cubby box and ashtray £5
Steering column cowling £5
Radio control stalk £5
Interior mirror covers £5 pair
Visors £5 pair
Auto windscreen sensor £5
Clock/temp display £5
Heated rear screen/hazard switch £5 pair
Set of seatbelts, complete £10
Door shut looms £10 each
All prices are plus postage. I won't ship panels or larger fragile items. I will have the shell for a little while so for any obscure requests, by all means PM me and I'll remove what you need.
________________________________________
Bianca Rallye-S
205 GTi6 on ITB's