Post #1
Well, it breaks my heart to do it... but here it is
I've put the whole car up for sale a 72,000 Onyx GTi-6, fully corner weighted, with everything listed here at £4500 and I've had a few offers, but not close enough...
So, all bits are available.
Some pics of the car first: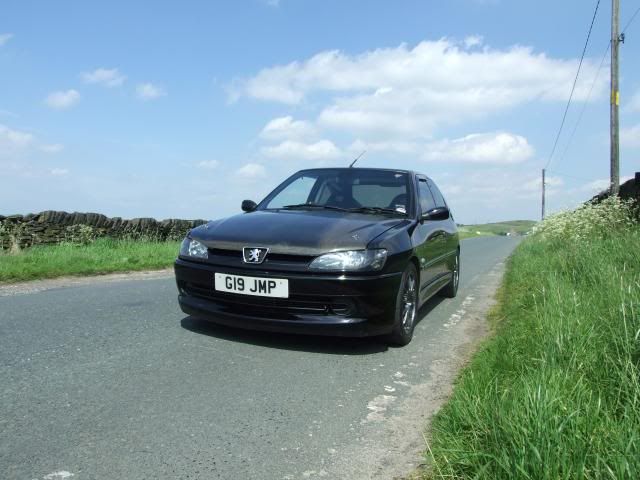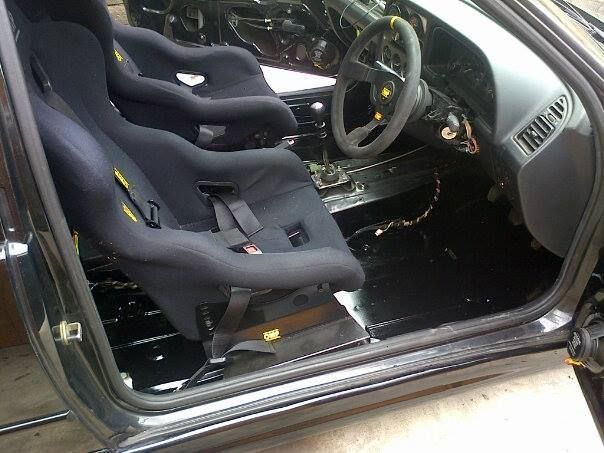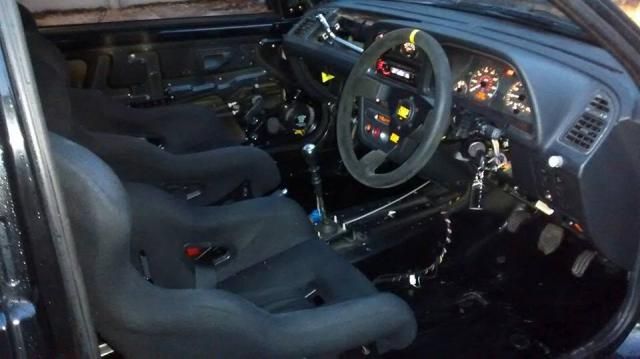 Lexan (plastic) thermoformed windows all round, all windows go up and down and fix like stock £500
2 x OMP racing seats with fixed sidemounts, with 3" OMP harnesses £250
OMP steering wheel £75
Custom half roll cage £100
Innovate Wideband Lambda setup £100
VDO Oil pressure gauge £100
Fire extinguisher £25
Battery relocation kit, all wires and battery box £75
Genuine Carbon fibre bonnet, a few scratched but very light £200
Carbon fibre petrol cap covers £30
K Sport adjustable coilovers with adjustable camber / castor £500
Built rear beam with 25mm torsion bars, hybrid arb, solid mounts etc £250
Adjustable drop links £20
Polybushed front wishbones £50
Vibratechnics engine mounts, all 3 £75
Electric power steering conversion £75
406 brembo front brakes with Ferodo racing pads and brand new discs and braided hoses £200
Rebuilt 2.0 16v engine, with ARP rod bolts, ACL bearings and MLS headgasket, catcams 106's done 4000 miles since build £750
Jenvey 45's, linkages etc with custom staggered length trumpet setup (setup by Wayne Schofield), made 214hp on the above engine £750
Emerald K6 ECU with plug 'n' play Gti-6 loom @ 214hp / 177lbft - rev limit at 7750rpm, comes with all leads and cables £400
16row Mocal oil cooler with thermostatic plate £120
Stainless exhaust with 200 cell sports cat, middle box and back box £300
Solid, rose jointed, adjustable gear linkages £25
Rebuilt 6 speed gearbox, done 4000 miles. No crunches, all gears sweet £100
Quaife Limited Slip differential £400
Team Dynamics pro race 1.2 wheels in 16" with a nearly new set of Proxies T1r's painted anthracite £400
Team Dynamics pro race 1.2 wheels in 16" with BRAND new set of Yokohama A048rs powdercoated in anthracite £600
All items are based just outside of Manchester, up North.... I can post things at extra cost, but obviously for the bigger stuff, collection is better.
Payment can be paypal, bank transfer or cash on collection.
Booohoooo
________________________________________
HDI Engine Tuning / Remapping Services - http://www.facebook.com/dervtech
306 GTi-6 Track Car - 200+ hp all N/A!
306 DTurbo Track beasty - 209.9hp - RIP