Post #1
I recently bought a 6 with a snapped belt, I'm at the stage where the head is ready to go back on and have read about the slipped pulley problem. And having the belt snapped I don't know whether all 3 timing pins line up.
I have heard something some where on here that the key way should be at 90 degrees to the bolt on the left and the bottom of the block, so I have turned the crank to this position and lined up the pulley up and from the angle I was working at it looked like it lines up with the pin hole. Does this look right?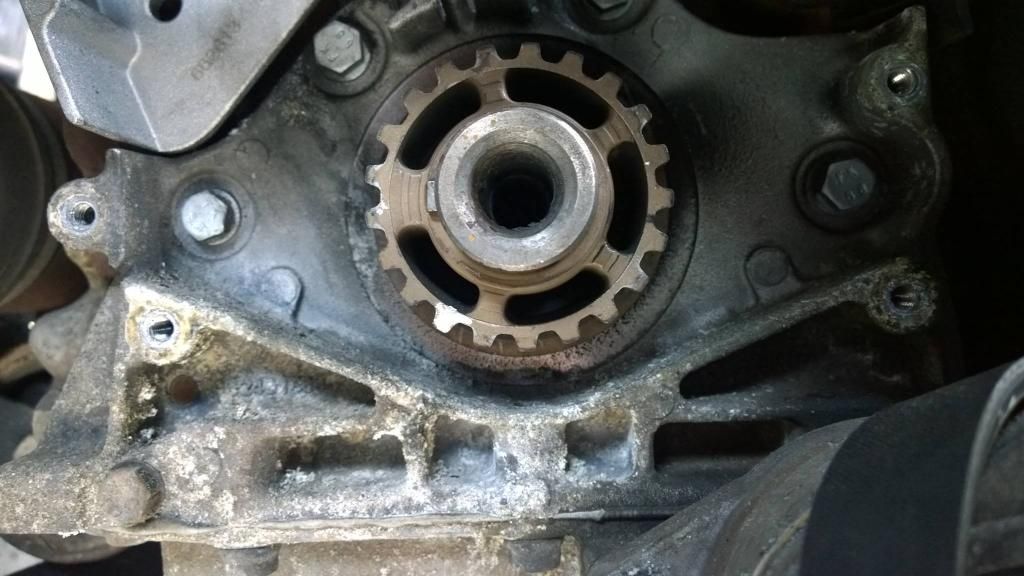 Looking at the photo it needs tweaking a little which I'll do when locking the pulley on Monday, I noticed there is a mark on the gear near the locking slot (not the tipex) which I was thinking may be a previous person marking for the gear in relation to the timing hole?
Cheers