Post #1
Hi folks. Thought I would start a thread for those interested detailing the return to grace of a Rallye I picked up today. I bought it off Ebay from a recovery firm and the initial pics looked like it had seen a bit of action......probably track I suspect!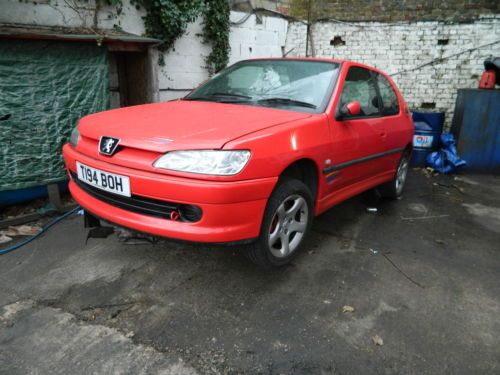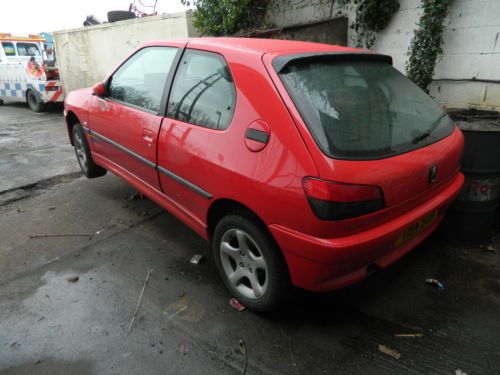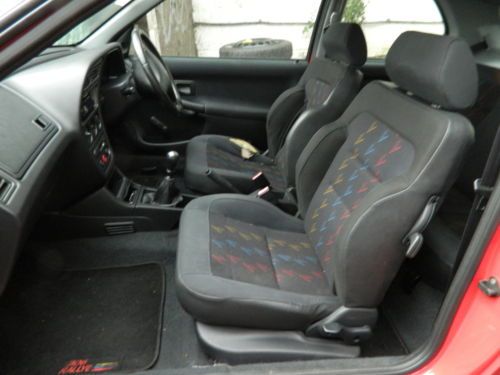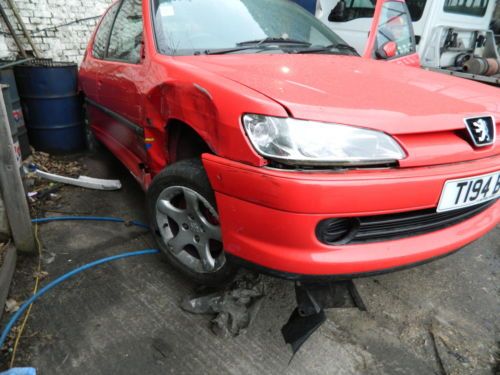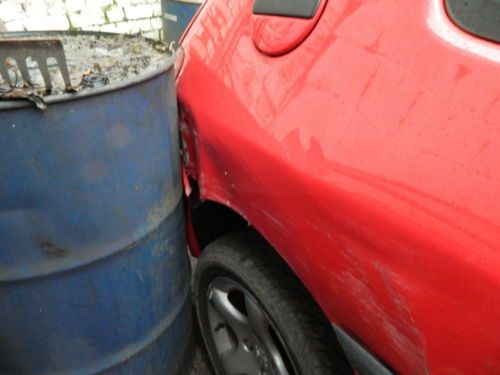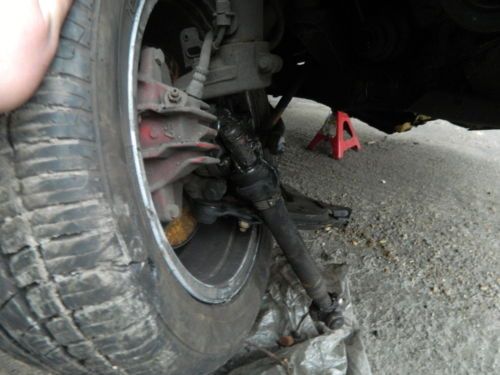 On seeing it in the flesh I was still confident that it would turn out OK......cosmetic stuff would be easy enough to sort as would the front driveline and suspension damage. Being an ex-Peugeot techie AND an ex-306 S16 owner should help in getting it back together!.
The chap I was buying it off was decent enough to weld up the snapped wishbone and tie rods so that it would drive onto the trailer. Engine sounded good but I detected a big old flat spot just past idle.
On the way back home I had arranged to pop in and see Colin of PugPerformance nr Odiham and get an O/S wing. He reckoned he also had an O/S wing mirror but alas was unable to find it. Once I got the Pug home I got to snapping some baseline pics to get an idea of the 'Now'......
Seeing there was still plenty of day left I got around to removing the crumpled wing to get a sense of the damage..
On removing the wing it was good to see that there had been no deformation of the structure around the wheelwell/sill area.
Thought I'd chuck the new wing in place to make it look a bit more presentable for the missus and neighbours
...
Looks much better already!!
Have a load of stuff either in my hand or on order such as:-
2 x wishbones and lower balljoints; 2x drop links; 2x track rods; 2x track rod ends, 1x wheel, new F/R discs and pads; O/S/R light unit; sill moulding; O/S driveshaft; O/S hockeystick and both clips; timing belt kit; plugs; oil and filter. Hadn't planned on a rear bumper but I'm going to need one of those too.
As a Billy Bonus, I managed to pick up a genuine Peugeot rear quarter panel from Randles of Stoke on Ebay ........
with a supposed RRP of £960 for a measly £25...yes, £25!!!!
Will probably use the whole thing!! More work but the finished result will be better. The rear 1/4 looks like its been repaired a few times with the amount of filler on it
so a new, genuine panel will do the job nicely!!
Also picked up a large oil cooler matrix for £22 and will get a sandwich plate and lines for a cooler install.
The drivers seat unfortunately looks shot, not just the cloth on the bolster but the actual back frame which feels like its gone. I will decide what to do about that another day. Theres an S16 in my local scrappy which has decent half leather but part of me wants to retain the original look of the car. That said, I HAVE been toying with the Maxi kit
So, that's where I am right now. I reckon I should have this ready to MOT and tax by end of April for some summer fun. Don't know what the long term plan is for it yet......might sell it on just prior to winter or might use it as a recipient for a c500HP Cosworth YB I am in the middle of building along with some Saph 4WD running gear
Only time will tell............
TT