Post #26
Day 5
Well got up early as the builders have been getting here so early I have still been in bed and it's a little embarrassing, got up at 630 and the buggers never got here till about 8.
Spoke to the gaffer and was told today was the drainage day and also the day they got the base to the correct level, also a bricky was coming to start with the base and build the block work up. I left for work.
Well I got home and this greeted me.
No where to park and loads of mud, old drains etc everywhere, but I have to say I love coming home to see progress.
At first it just seems they have put the drains down and thats about it but looking closer I can see we have all new drains for the existing drainage and all new pipe work for the new ensuite and toilet in my garage
We now have foundations for the new porch, check out my new drains, plus my draw bridge to the front door
-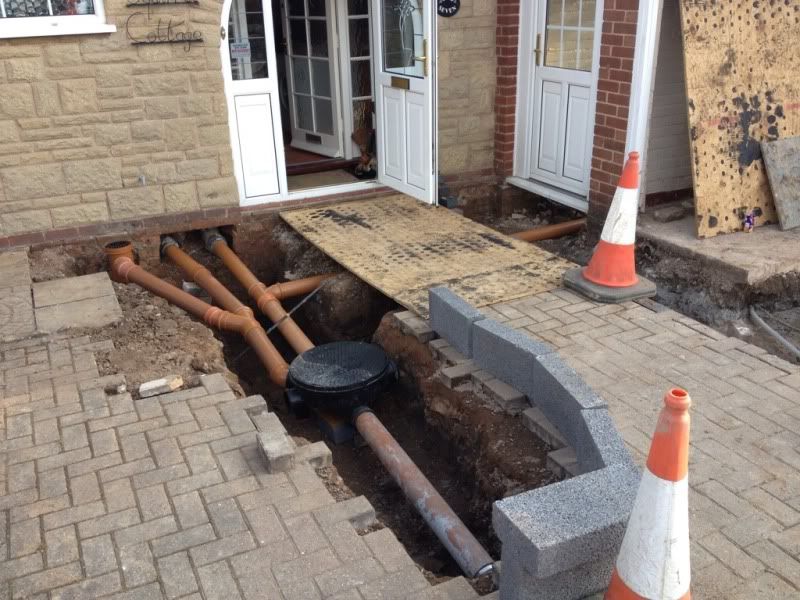 Also my back door has a new floating feature-
The start of the brickwork, this is where the main front door will be with also a small side entrance-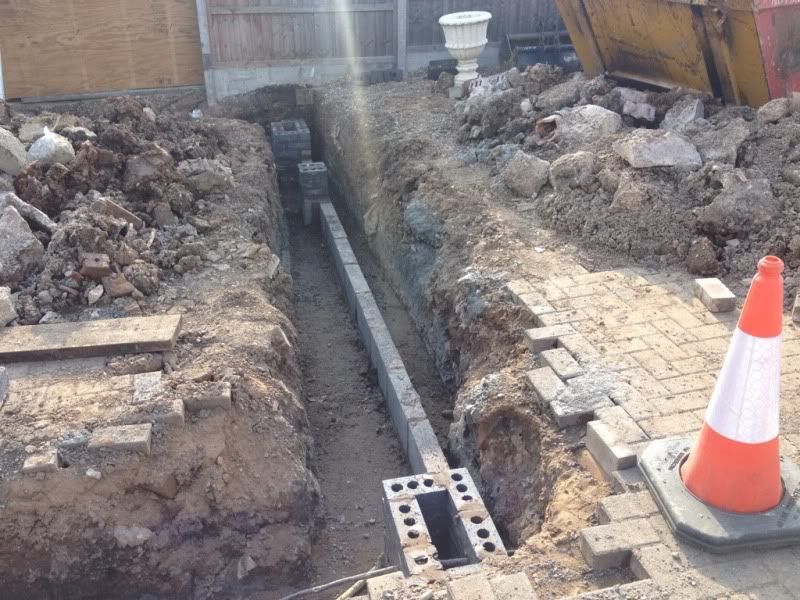 Well that's about it, but I also have this view from the front door, just got to be careful not to fall down a hole-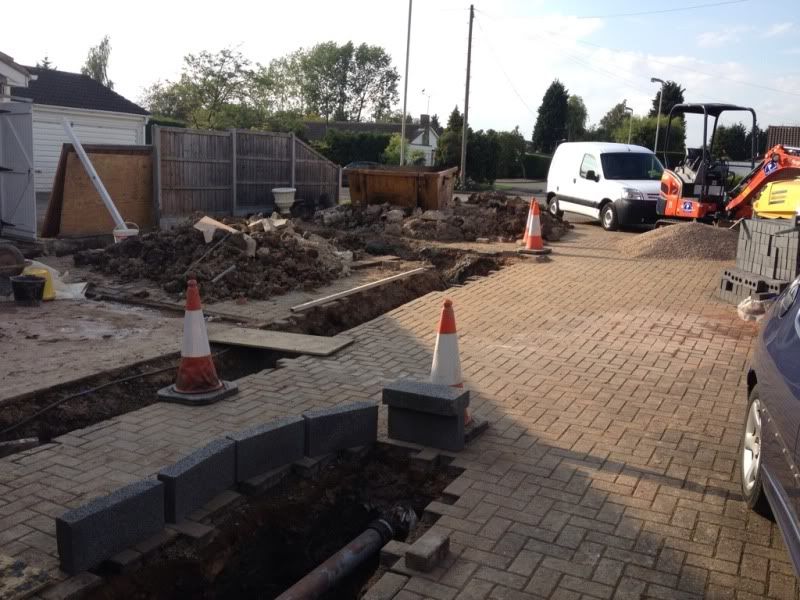 To be continued.....
Carl
________________________________________
C.G.Cars of Leicester, Peugeot/Citroen/Renault specialist Tel: 01162 624498/07799 405184
WWW.CGCARSLEICESTER.CO.UK
36 narborough road south, Leicester LE3 2fn
MOT station now open, tests £35 with a free retest.
Recovery available with a recovery unit, for those not so local jobs
Also offer the loan of a free courtesy car 306 dturbo