Post #1
Thought i would get rid of all my other threads and make one project thread i can update. Most of the hard work was done by Tobeski who owned the car in 2009 before it went to Carl (mechanical repairs) for a bit of TLC before I got my grubby mits on it over the christmas / new year period (09/10). It was charged by lynx in Spetember.
Curerent Spec
Pro Race 1.2's wrapped in PZero Nero's
Solid rear mounts on a refurbed beam
Koni Shocks + Eibach Springs
Rich_W roller bearing bushes
Rich_W lightened flywheel
GE quick shift and a shortened Gear Stick
Megane R26 Brembo's on V6 discs
Longlife full system (currently de-catted)
KD strut brace
Aero Wipers
HID Lights
Low boost supercharged and all the gubbins that goes with it
Boost Gauge
Wideband Lambda and AFR Gauge
Rich W crank pulley
Not entirely sure on where to go with it this year, was considering selling over christmas but have found the love again.
Will have a few spare quid hopefully this year and i am planning on a couple of track days and hopefully a ring trip.
Will either go for a quaife or tidy up the exterior removing the battered front bumper and replacing it with a carbon one, some carbon mirrors and re-furb of the wheels in a darker colour to match. Not sure yet.
Any who a couple of pics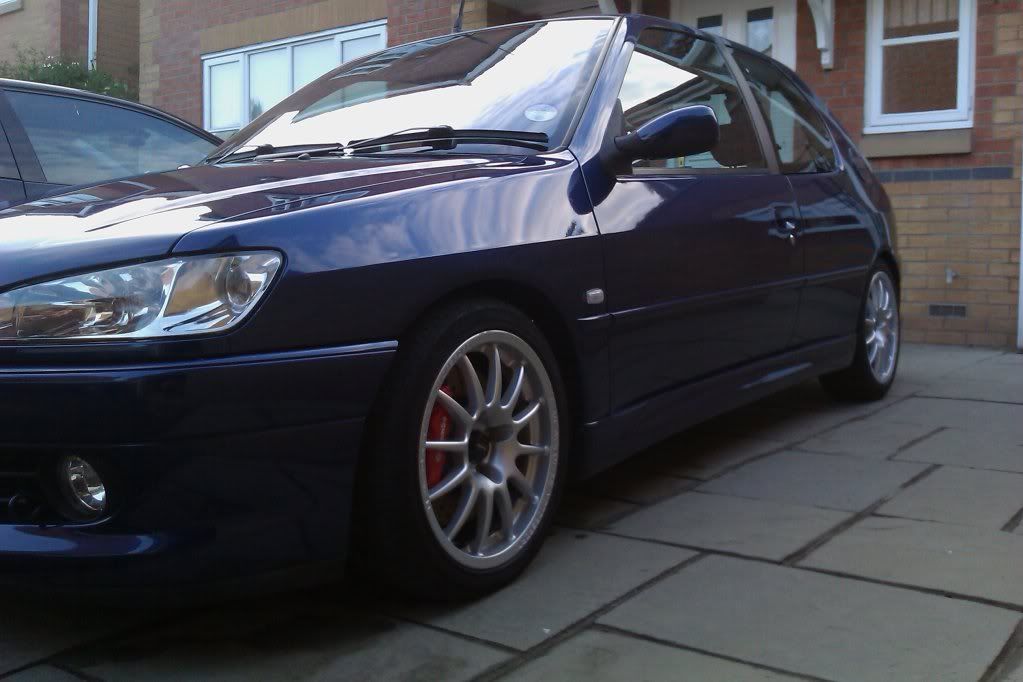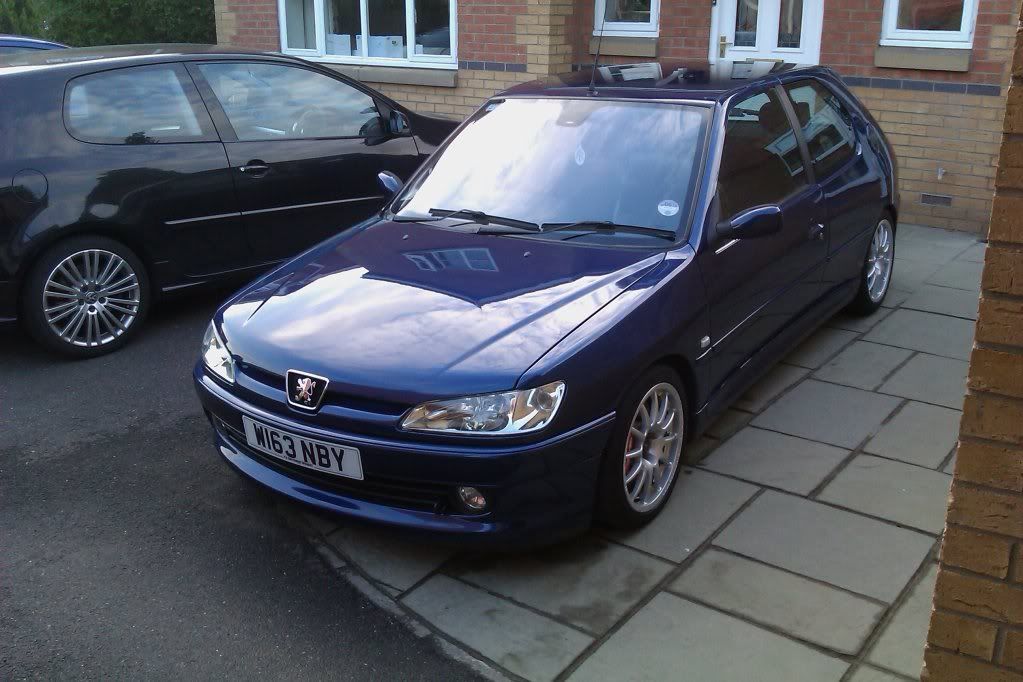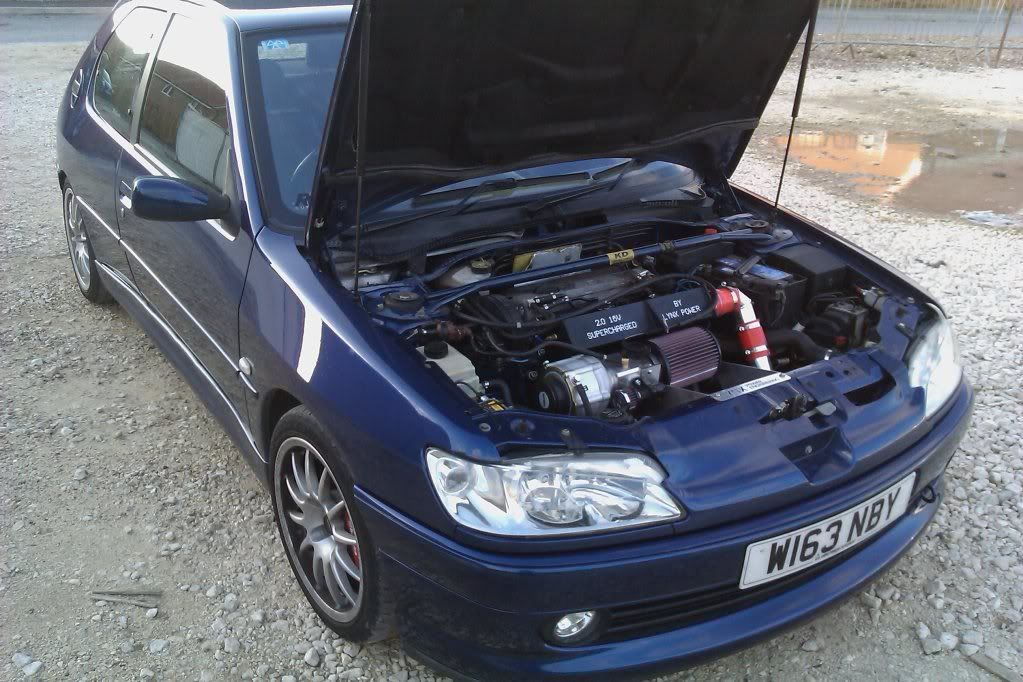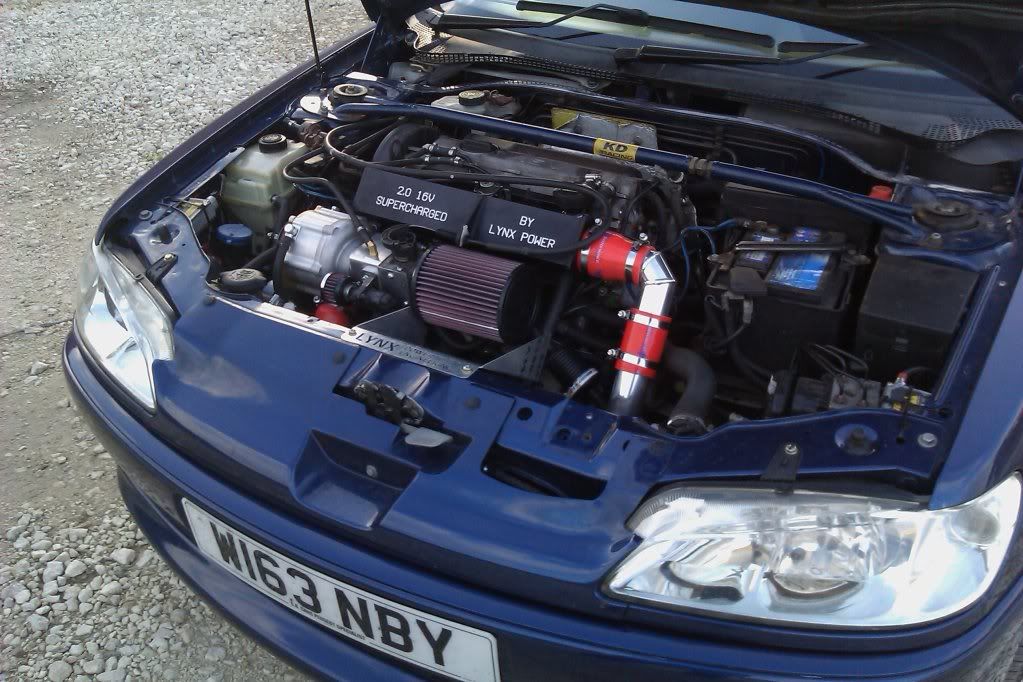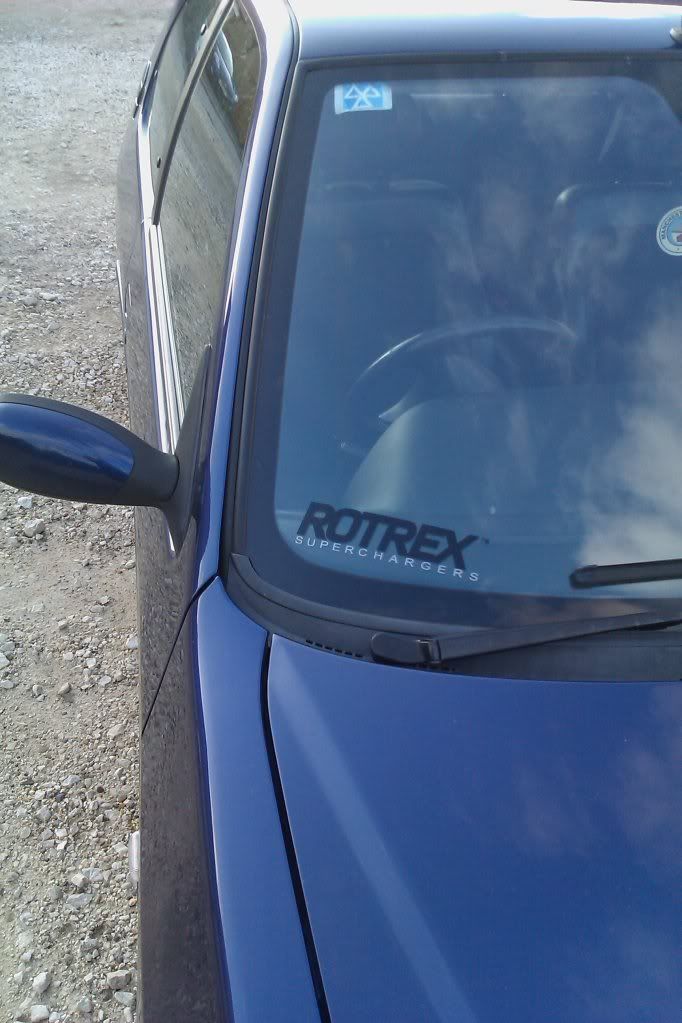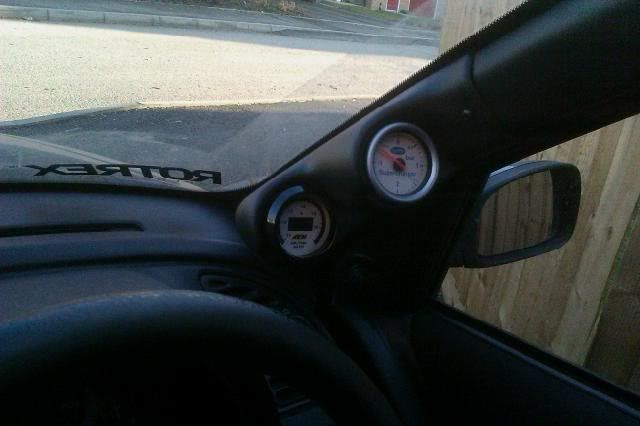 Pretty boring as i suppose seen one charged china seen them all!
________________________________________