Post #1
Hey fellas, just throught i'd throw up some progress of my first ever boot build.
At the minute I have a Fusion sub/amp combo in a mahoosive ported box, i'm no audiophile so for £40 second hand I figured I couldn't go wrong. Thing is after fitting the box I noticed the pram barely fits in the boot now, so i wanted to make something that would be tidier and also storage space for essential Peugeot tools like a socket set and torx bits
I saw Carl and Bininoz had a boot install by a company called Plush that had a false floor and the sub tucked away to the side. Didn't fancy spending £££ as money's already tight so a quick trip to B&Q and some tools borrowed off a joiner mate left me with this so far.
Measured up the floor by tracing the boot carpet which, by the way, is suitably boggin'. Accoustic carpet for the false floor ftw.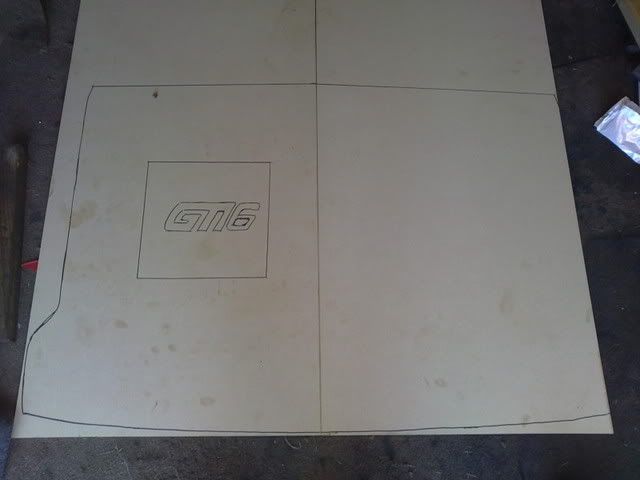 Peep hole for the amp, to be filled with a sheet of perspex if it ever gets delivered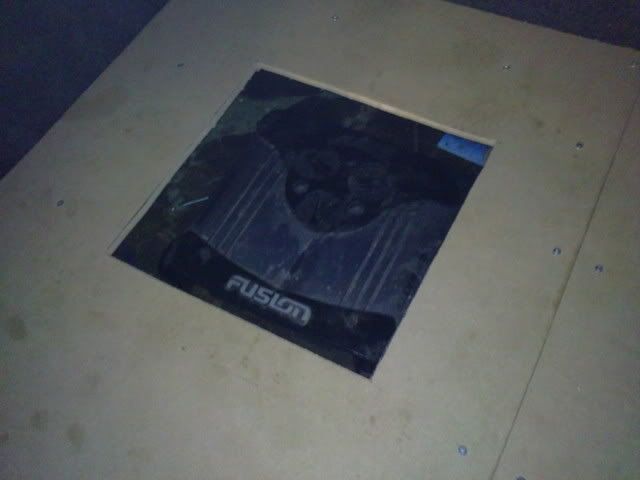 Floor cut, trial fitted and trimmed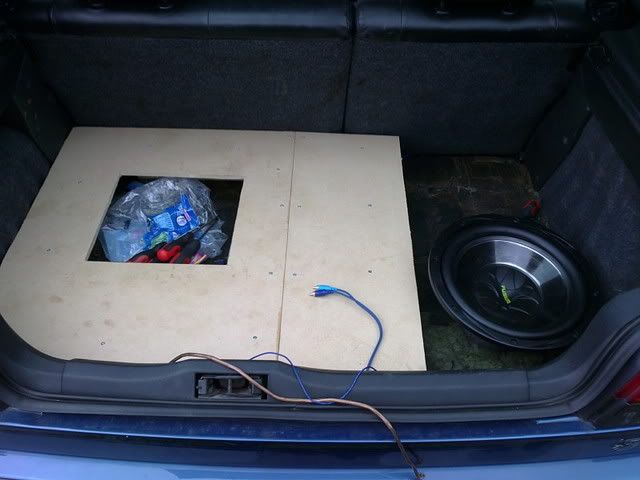 Note how the floor doesn't cover the entire boot, i wanted a floor I could easily remove without having to move the sub box in case i needed spare wheel access etc, the sub box will be recessed and sit on the actual boot floor instead.
Amazing what you find as sound deadening these days, apparently Space Raiders are a good substitute for glass fibre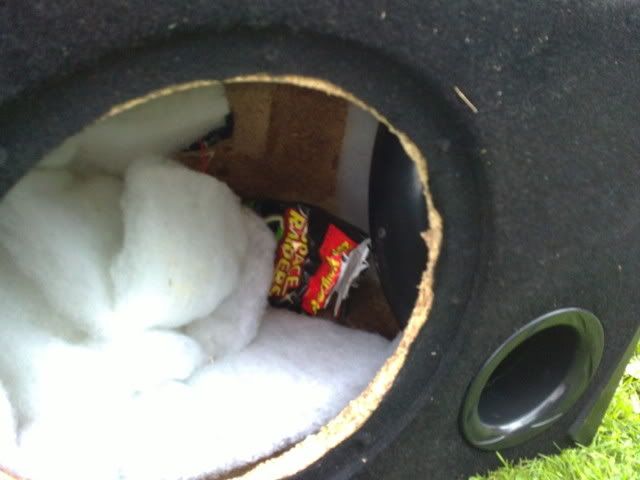 For the new enclosure I wanted a much tighter bass sound and a smaller box so went for a sealed enclosure, the size of the box was one of the main reasons I wanted to do this install anyway.
Started knocking the box up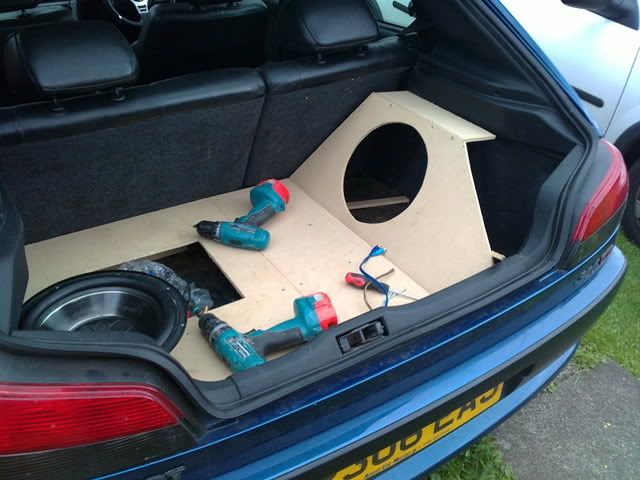 Speaker trial fitted, top of the enclosure starting to take shape, and light disappearing quickly.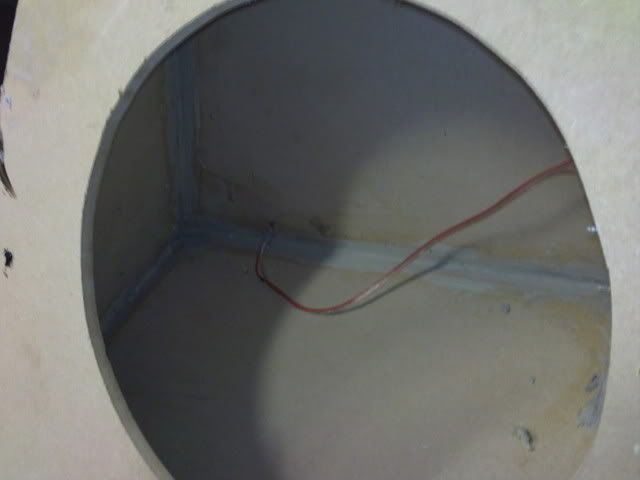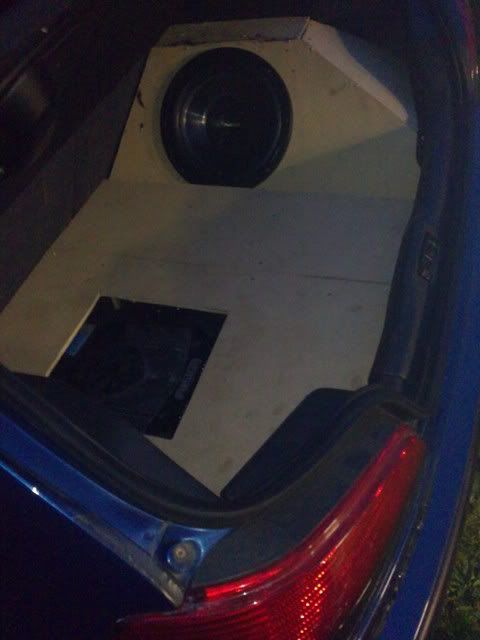 Oh in the last couple of pics the floor's sitting too high because it's on top of some tools, it won't be sitting above the line of the speaker once the crap's cleared out of the car.
5 hours down, another couple to go, but the box is now sealed just waiting for the sealant to cure. After that just a bit of sanding and laying the accoustic carpet, then job done.
C&C welcome, not bad for a first attempt imo.
________________________________________
Bye bye Sundance Kid