Post #51
thanks,
ive been working on an alternator setup as i believe the standard pug one is way overkill just to run the lights, and tbh i never really drive it at night anyway, so they get hardly used.
one alternator from a kubota diesel engine, atleast half the weight.
side by side both with pulleys removed, the kubota one runs a A section V belt and the pug setup is a multi grooved belt.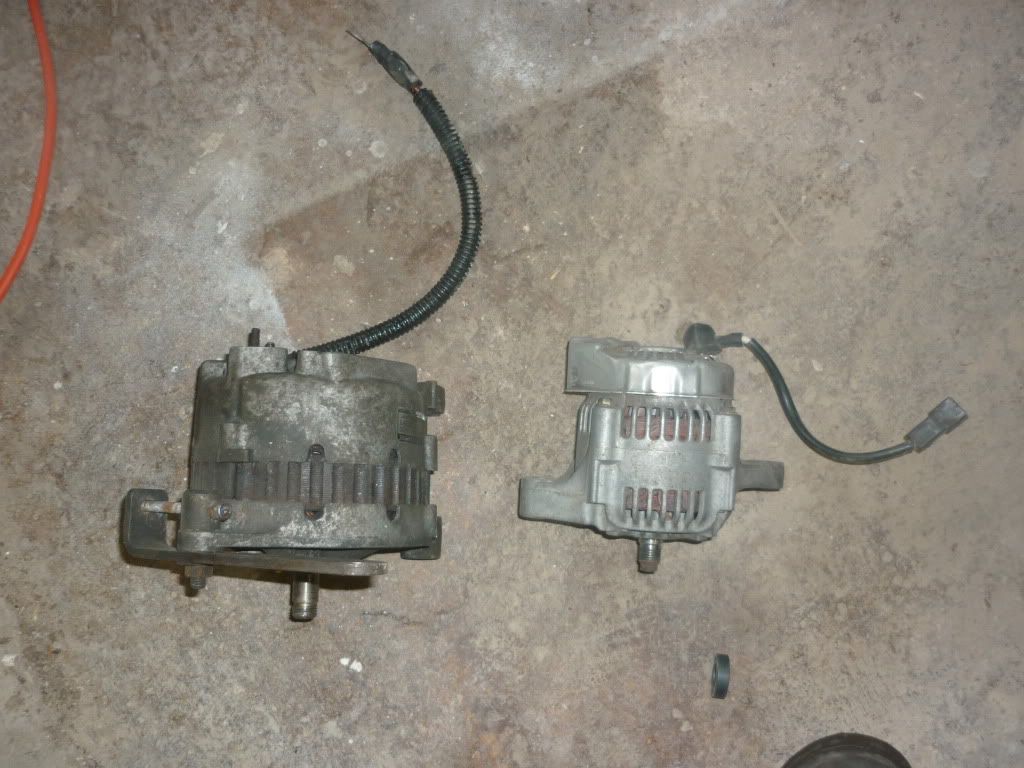 the pug pulley fouled on the back of the alternator, so i sliced the back off the pulley...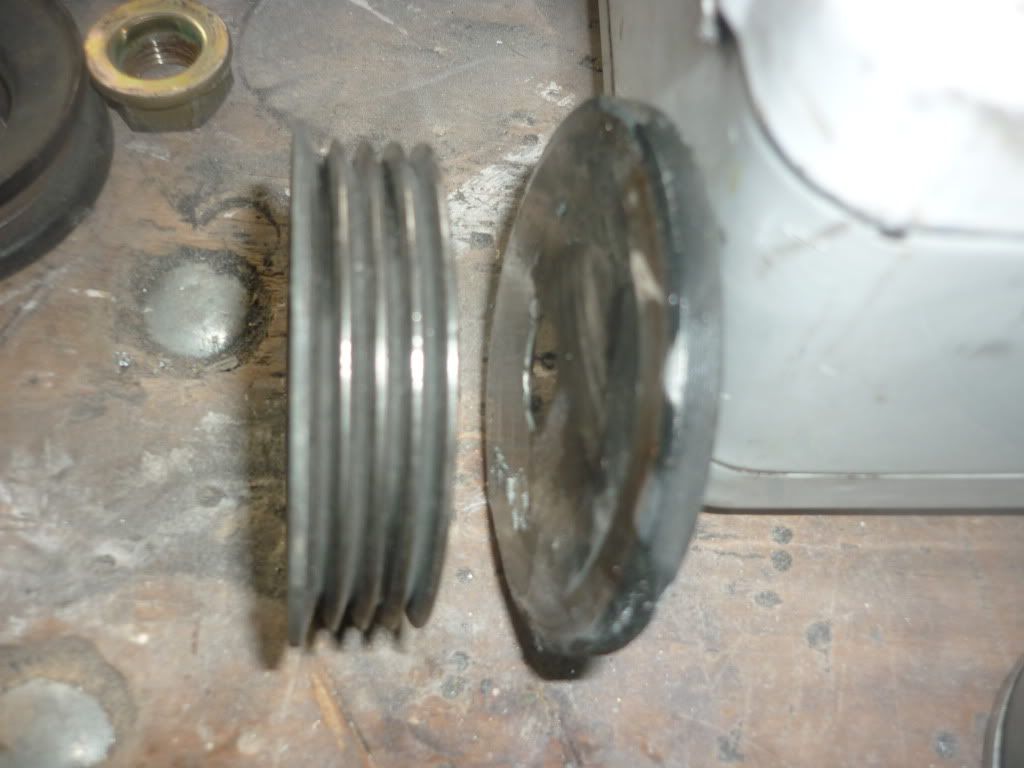 ill be giving the pulley to a mate whos a machinest that can skim the back of the pulley so its completely true, although i cant see any wobble in the pulley!
pulley fitted to the alternator, shaft size exactly the same size! all spins fine
alternator hung from the a/c mounts. keeping the weight nice and low.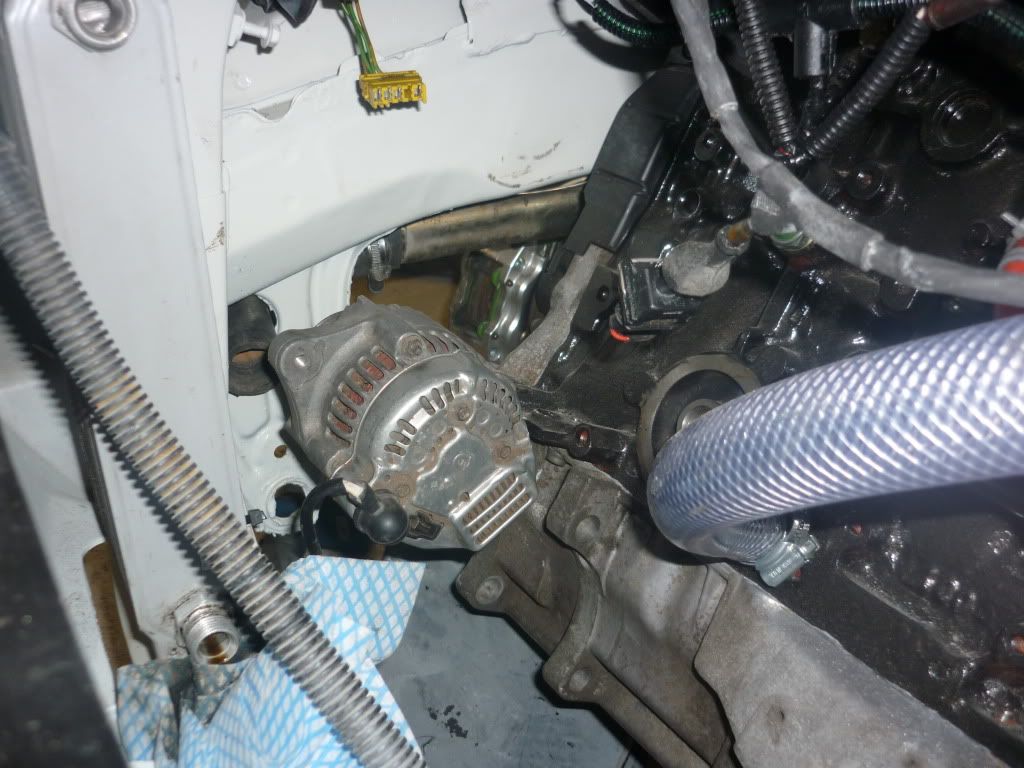 above view, i know the pulleys currently dont line up, i need the top hat type spacer that sits in the a/c holes. i think this will space the alternator across enough to bring in line
next job was to try and get a belt sorted, i thought to try fit the standard one on there and to my luck it fitted, so im going to go to a belt supplier and get a 3 rib belt not a 4 rib one so the belt isnt running on the end of the pulley because now theres now lip.
all thats left to do is, get the gti6 a/c bush, make up and adjuster which im going to get a threaded rod, two rose joints and a barrel nut in the middle to adjust it all. probably in M8 (just so happens we keep the above at work!) and the belt.
________________________________________
230 hp 2.1 16v XU 205 rallye on jenveys
Project thread
here
309 3dr K20 Type R