Post #26
rallyeash wrote:
trial fit of the tb's with the satchell inlet.
as you can see the jenveys run upside down, better air/fuel mix is the main reason. also gives more of a clean look i think too.
ive removed them again now and got the gaskets sorted so there ready to fit properly now
side view with the filter removed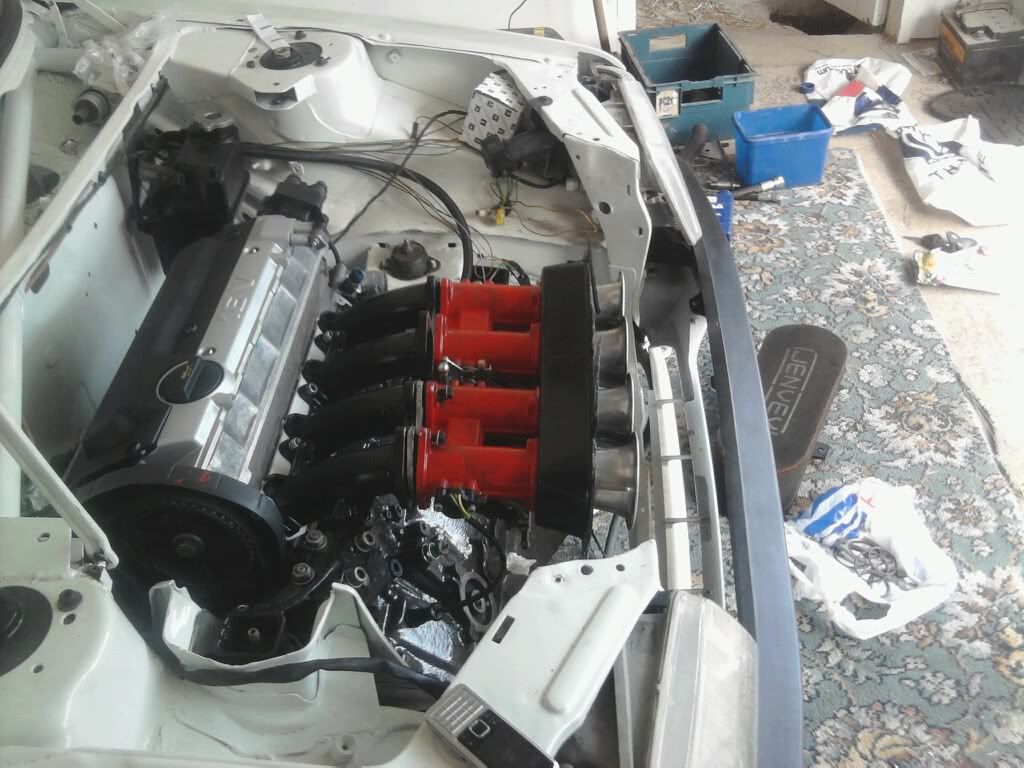 more pics soon...
I think i'm in love!!
________________________________________
Team
Running Engine again!
Team
Negative Camber!
My Budget track engine build thread!
Now appearing at a Trackday near you!!