Post #1
hi all, as some of you may know i have bought a cherry red 306 rallye with a stupid body kit!
im restoring it to its former glory.
this is how i bought the car yesterday: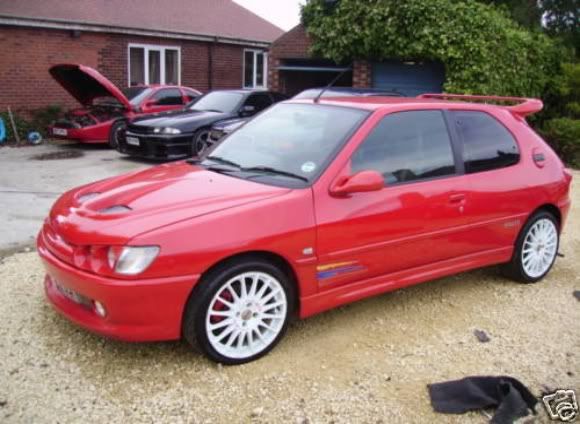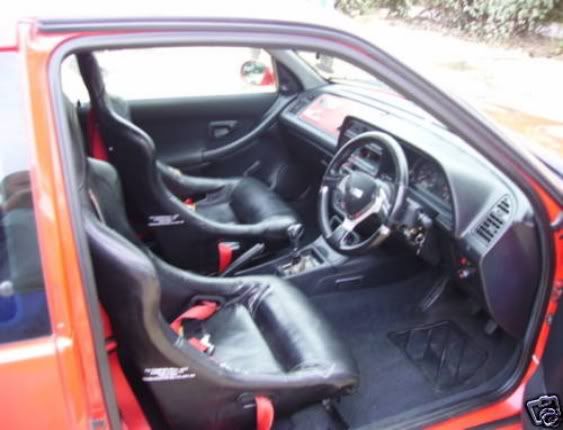 ive now stripped off all the unwanted parts and give it one hell a steam clean. she has come up lovley and is in mint condition no rust anywhere.
here are some pics after stripping the car today:
THIS CAR WILL BE FOR SALE AS SOON AS IT IS DONE!!!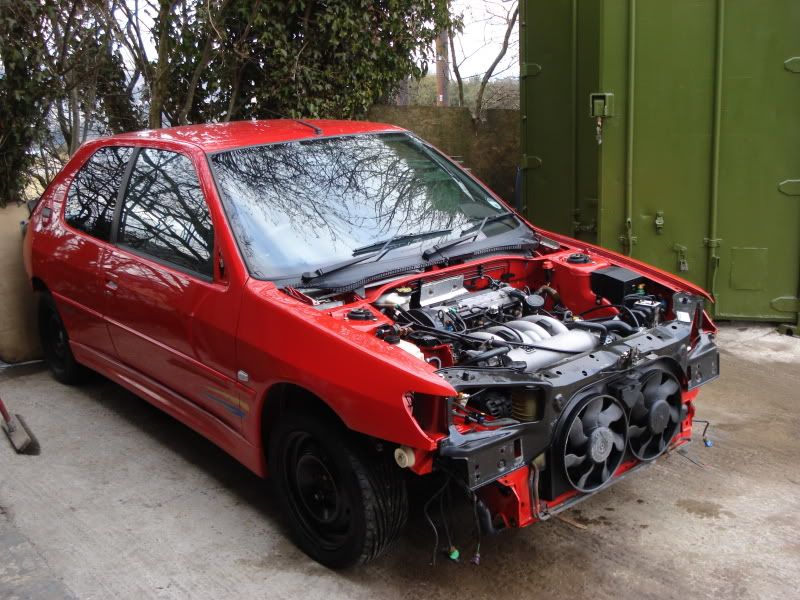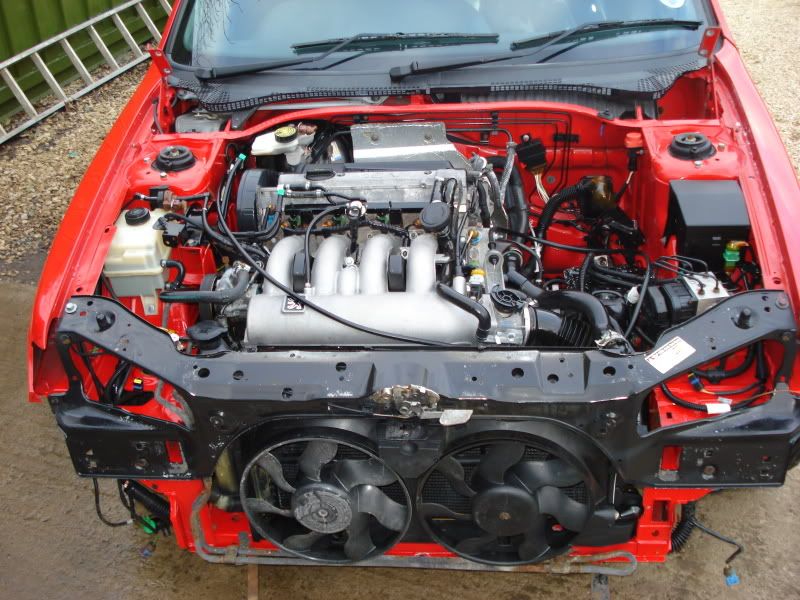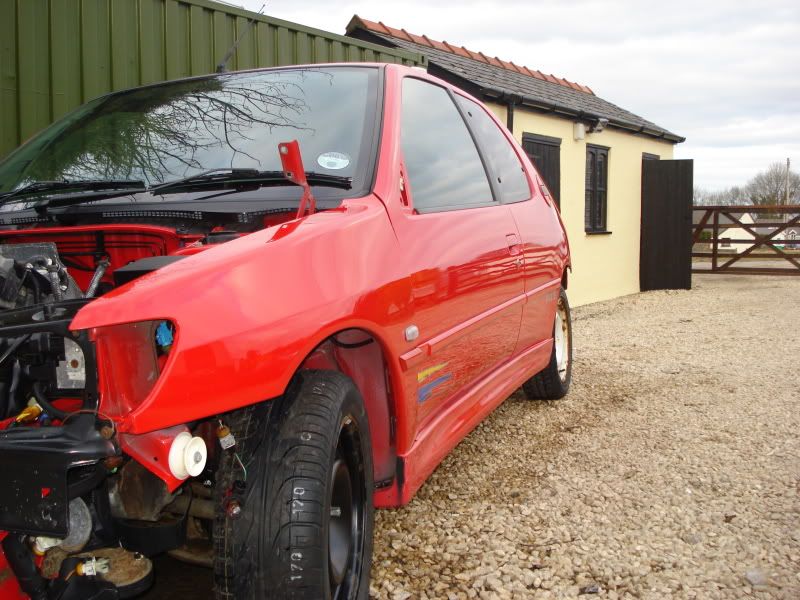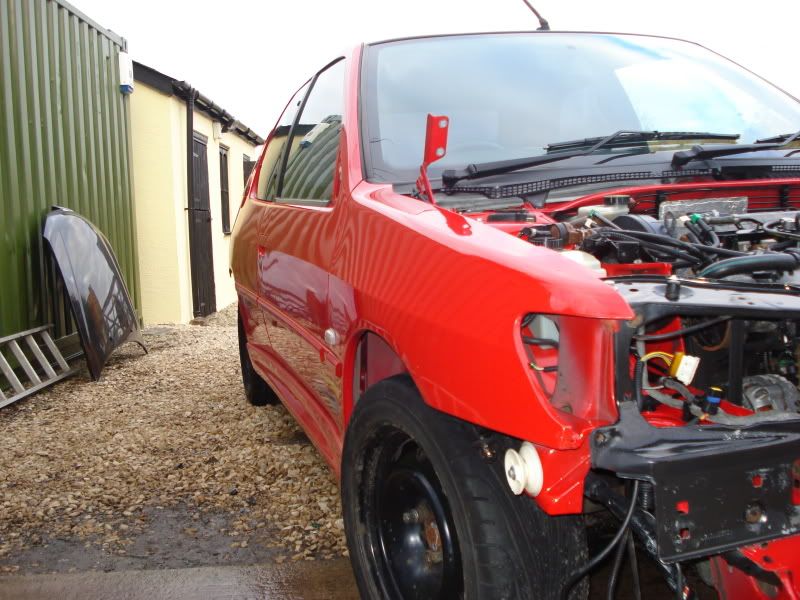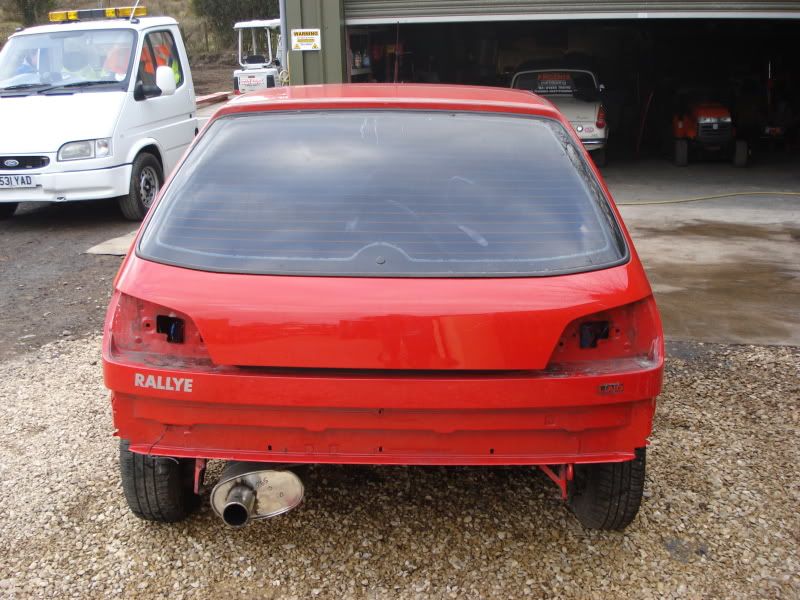 the car is also having a full respray in cherry red next week. should look lovley. ((ill update the pics as we go through the stages).
im going to treat it to a brand new set of rallye graphics freshly refurbed cyclones in silver.
car: peugeot 306 rallye (1 of 500 made)
tax: 8/2010
mot: 12 months (new)
v5: present
milage: 82,000
service history: fsh last service was 73,000 miles (majour service & cambelt change)
new parts: (before sale)
1: full respray in cherry red
2: new rallye graphics
3: refurbed cyclones
4: front disc`s
5: droplinks
6: new genuine peugeot exhaust (standard)
7: new tailoer made 306 rallye flor matts
8: genuine peugeot oil
9: genuine peugeot oil filter
10: genuine peugeot fuel filter
11: bosch spark plugs
she may be treated to a brand new set of crystal hedlights and fog lights as i think this would look lovley with bright red paintwork.
this car will be in mint condition when it is ready for sale.
one of the best condition rallyes you will see.
here is a pic of the car with some standard pannels on ready to be painted: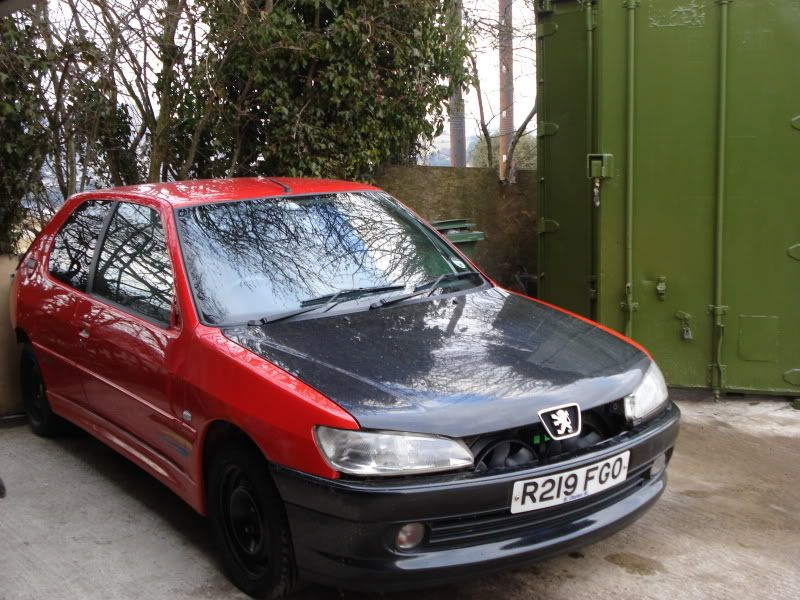 the car should be ready for sale in about 3 weeks time if anyone is interested please get in touch.
CONTACT INFO:
EMAIL: pugplus@hotmail.com
TEL: 07532066648
________________________________________
Pugplus Peugeot parts specialists!!
1000`s & 1000`s of new & used parts in stock
International shipment
Genuine Peugeot parts suppliers
A range of Peugeot's for sale
Contact info:
Mob:07532066648 (richard)
Email: pugplus@hotmail.com