Post #1
As some of you know i bought a v6 Rallye in need of a little tlc after Lee decided to give it a good hiding.
Off i set up to Manchester to go see the car.
Here is what i brought back with me after a long time re bolting panels back on and him showing me a wicked computer chair with in built sub etc (that was a brilliant bit of kit), money all sorted and car safely on the back of my truck i sent back off home.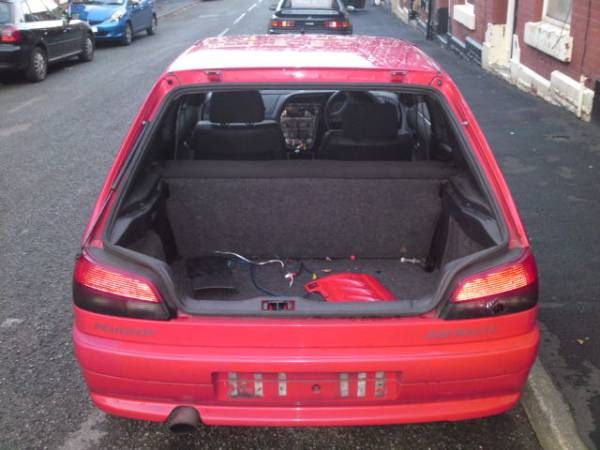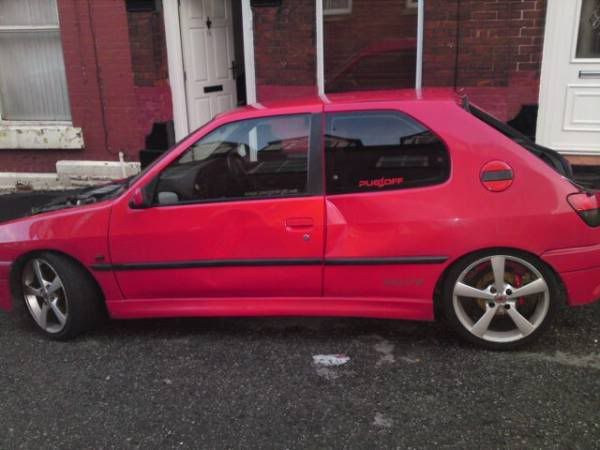 As you can see from the above, the car had its final chance when it wouldn't start and Lee kind of lost his rag with it, (i have to say he is a stronger bloke than me to do that damage to the rear quarters).
With the car back at my garage i first had to see what caused it not to start, after fitting a battery i got the car to start but the starter motor didn't sound very good, so out that came and a repair was carried out on it, she now starts and runs fine.
Next up was to sort the clutch issues, the car wouldn't engage any gears until the engine was switched off, once restarted in gear it was clear to see the clutch wasn't clearing and had no reserve, after bleeding the hydraulic slave cylinder to no avail i then decided to check over the cable and the made up linkage to convert from cable to hydraulic, with a few new nuts and bolts in place and a unseized joint we once again had a clutch.
Once we had all the noticeable bits sorted i decided to let the engine run up and get it up to operating temperature, whilst the engine was running i decided to hoover up all the glass (how many tiny pieces of glass make up a medium sized bloody window!!!) It soon became apparent the cooling fan on the front wasn't working as it should as it made a noise but didn't spin the blades, off it came and a new one ordered in, the screw had decided to come off and ruin the plastic mounting.
Well now i had got to where i was happy the car was good mechanically i decided to get on with the bodywork, a few phone calls around a few painters i was happy with a full respray and repair of various panels for
________________________________________
C.G.Cars of Leicester, Peugeot/Citroen/Renault specialist Tel: 01162 624498/07799 405184
WWW.CGCARSLEICESTER.CO.UK
36 narborough road south, Leicester LE3 2fn
MOT station now open, tests £35 with a free retest.
Recovery available with a recovery unit, for those not so local jobs
Also offer the loan of a free courtesy car 306 dturbo