Post #1
Ok going to do a build thread on my 205 we are in the middle of building for the beginning of next year.
Alot of folk will have seen it this year anyway but i have recently stripped it down to a bare shell to undergo alot of work due to the engine that will be going in it this time .
Going to start off when i first got it to the stage it is at now this will be a on going thread for the next few months as it gets built from start to finish and all in house.
A pic of the car first of all just a pretty std 1.9 gti .
then i converted it to a 2.0 8v turbo for the track.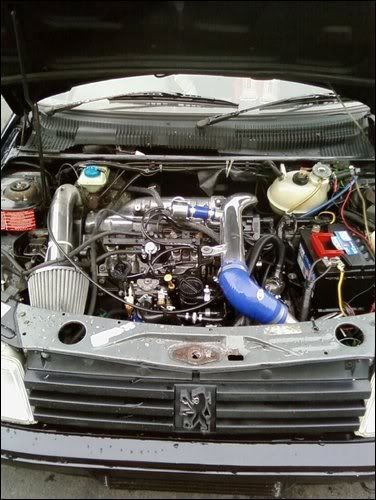 at this time it was stripped out , a set of bucket seats and a safety devices multi point weld in cage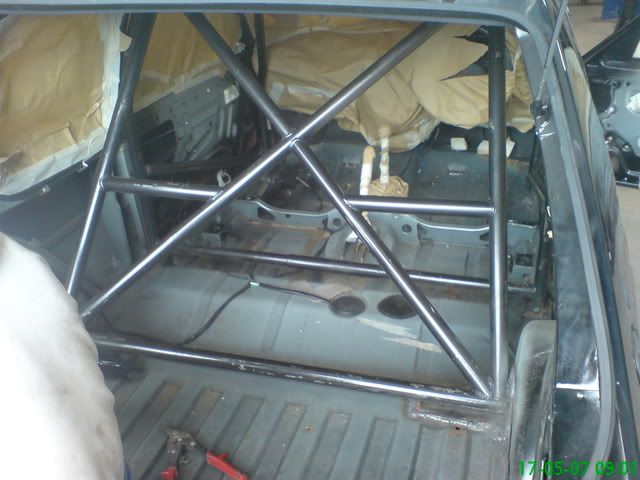 engine pretty much std except bigger exhaust and 14psi boost from the t25 turbo this putting out around 190 atf .
brakes were gti-6 285mm on the front and std 1.9 on the rear .
suspension was koni adj all round.
cosworth 2wd intercooler modified and fitted to the 205 .
End caps cut off and rotated 90 degrees
Factory !! :wink:
________________________________________
SOS Motorsport
www.sosmotorsport.co.uk
450bhp 205 16v Turbo
www.facebook.com/pages/SOS-Motorsport/159917677353556